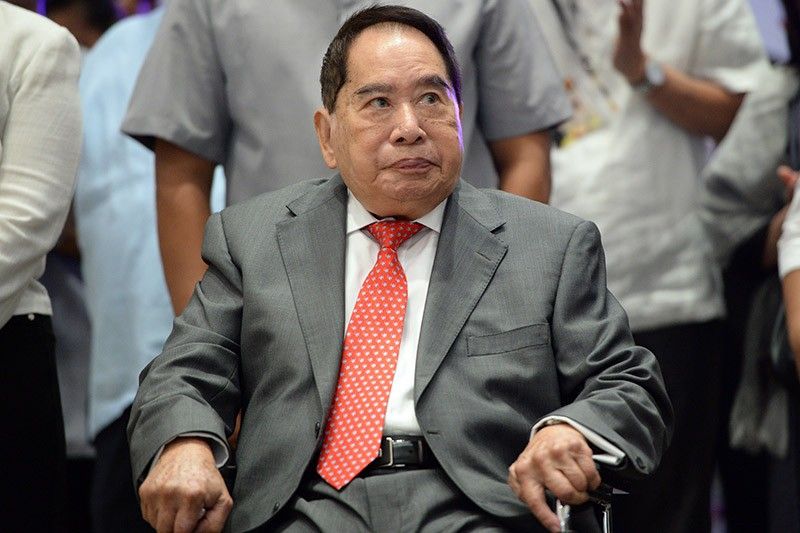 In this file photo taken on May 16, 2013, Philippine property tycoon Henry Sy arrives for the opening of one of his shopping malls, the SM Aura, in Manila. The Philippines' wealthiest man Henry Sy, who rose from being a penniless Chinese immigrant to leading a multi-billion dollar business empire, died on January 19, 2019, his conglomerate has announced.
Ted Aljibe/AFP
Sy heirs enter 'Richest Filipinos list' after patriarch's demise
(Philstar.com) - March 6, 2019 - 5:48pm
MANILA, Philippines — Despite the death of the family patriarch who dominated the richest Filipinos list for 11 years in a row, the legacy of the late Henry Sy Sr. continues to make waves in the business community, with his children dominating Forbes magazine's 2019 ranking of the Philippines' wealthiest.
Sy Sr. made his fortune with a Philippine shopping center conglomerate. According to Forbes, he had a net worth of $18.3 billion as of September 2018, making him the 52nd richest person in the world last year and beating out bold name tycoons like Elon Musk, Rupert Murdoch and George Soros.
His holding company — SM Investments Corp. — has interests in retail (The SM Store, SM Supermarket, SM Hypermarket, SaveMore, Walter Mart Supermarket, Inc., and Alfamart); property (SM Prime Holdings, Inc. and SM Development Corporation); and financial services (BDO Unibank, Inc. and China Banking Corporation).
The Sy patriarch — who rose from being a penniless Chinese immigrant to leading a multi-billion dollar business empire — died last January 19 at the age of 94, leaving trusted allies as well as his children in charge of his empire.
READ: Philippines' wealthiest man Henry Sy passes away at 94
All six Sy siblings entered Forbe's "Richest People in the World" for the first time in 2019, replacing their father. Forbes began separately tracking the wealth of the Sy heirs — who have a combined net worth of $13.3 billion — following the death of the patriarch.
Thirteen Filipinos were included in this year's billionaire club, led by real estate tycoon Manuel "Manny" Villar who managed to grow his net worth to $5.5 billion as of March 5 this year from $3 billion in the same month in 2018.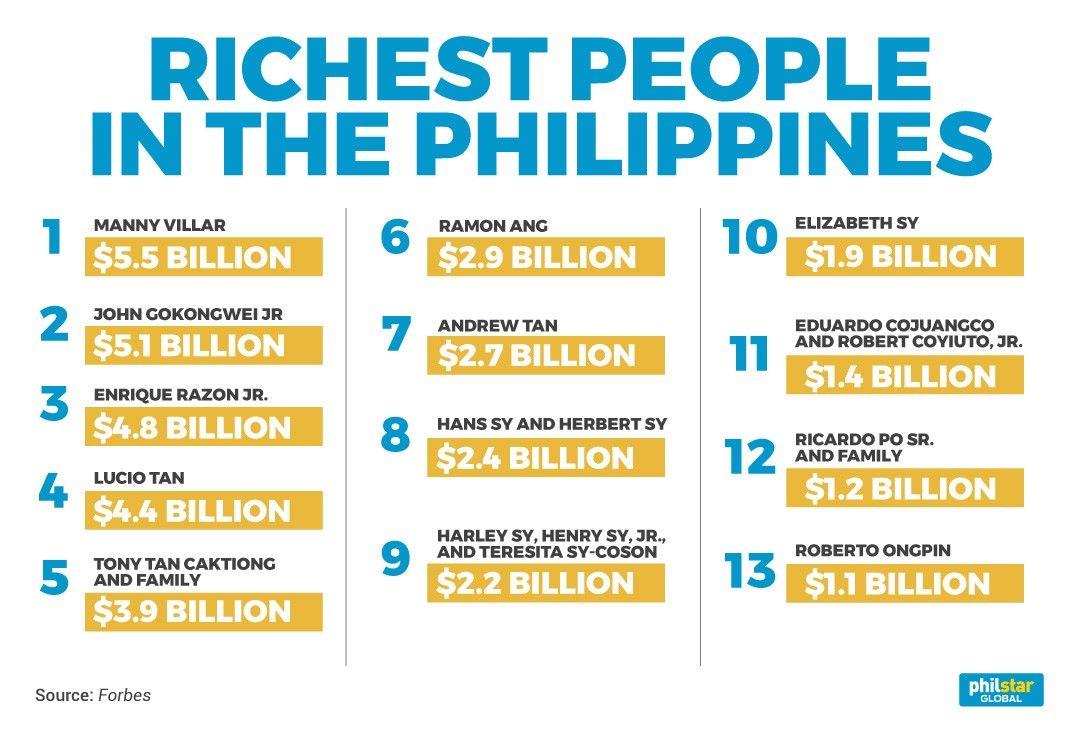 With net worths of $2.4 billion each, Hans and Herbert Sy, the fourth and fifth children, respectively, tied for the 962nd spot in the World's Billionaires Ranking. Hans — who stepped down as president of SM Prime in 2016 — is an adviser of SM Investments and chairman of China Bank and National University while Herbert is an adviser of SM Investments and a director of SM Prime.
Harley (youngest), Henry Sy, Jr. (third) and Teresita Sy-Coson (eldest) shared the 1057th place with fortunes of $2.2 billion each. Both Harley and Henry are involved in SM Investments while Teresita is co-chairman of the family's holding company.
The second child, Elizabeth, secured the 1227th place with a net worth of $1.9 billion. She is an adviser of SM Investments, a position she has occupied since 2012, Forbes said.
In 2018, SM Investments saw its net income rise by 13 percent to P37.1 billion on the back of strong performance across its property, retail and banking operations. Consolidated revenues also rose 13 percent to P449.8 billion last year from P397.9 billion in 2017.
Property accounted for 41 percent of total earnings last year, while banks and retail comprised 38 percent and 21 percent, respectively.
Total assets of SM grew 10 percent and surpassed the P1-trillion mark to P1.06 trillion.
READ: SMIC income grows 13% in 2018
— Ian Nicolas Cigaral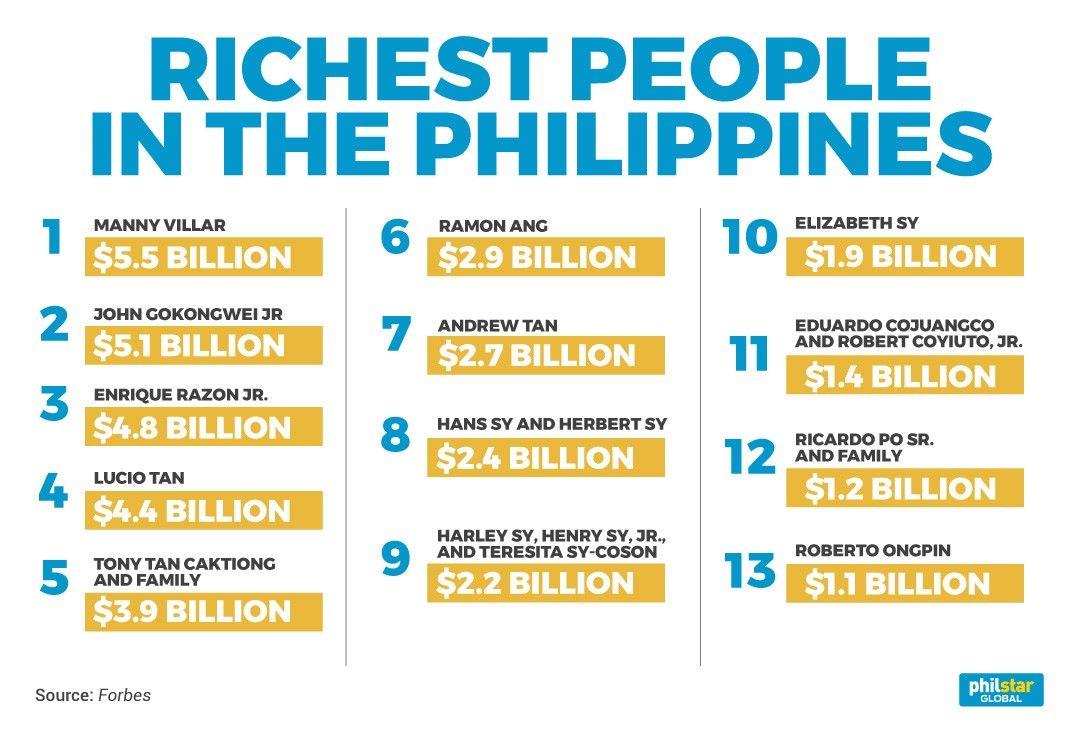 <
>