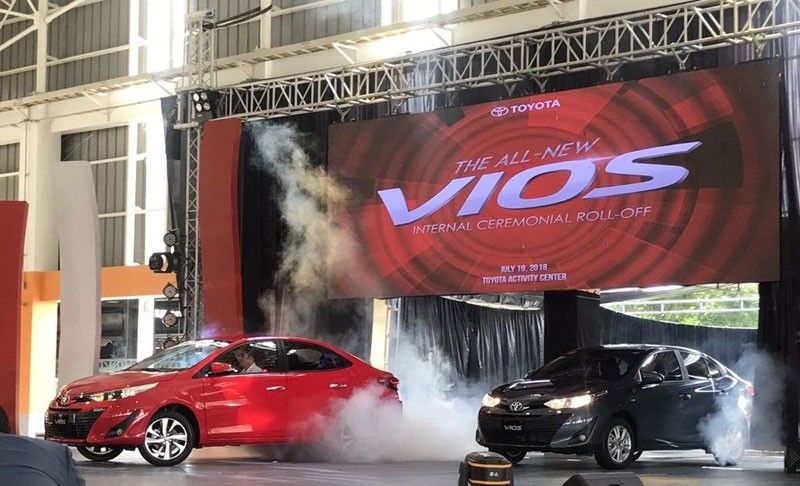 In a statement, TMPC said it is making it easier for OFWs to buy a car through its special packages for the new Vios.
File
Toyota offers special financing deals for OFWs
MANILA, Philippines — Toyota Motor Philippines Corp. (TMPC) is offering special financing deals for overseas Filipino workers (OFWs) to boost sales.
In a statement, TMPC said it is making it easier for OFWs to buy a car through its special packages for the new Vios.
Under the special financing packages offered through Toyota Financial Services, OFWs and Filipino seafarers may purchase the all-new Vios, particularly the XE CVT variant for as low as $ 7,394 a month (50 percent downpayment and 60 months to pay).
Flexible financing packages may also be applied to other select variants of the Vios.
Cristina Arevalo, TMPC first vice president for brand and product planning cluster, said the firm is offering special financing packages for OFWs and seafarers to recognize their hard work.
"We believe the Vios can be a valuable addition to their household – making it easier, safer and more comfortable for their family members to go to work or school, or to just go places and bond as one family," she said.
The Vios is considered the preferred sub-compact sedan in the country, with more than 25,000 units sold last year.
"With its reasonable maintenance cost and excellent resale value, Vios is seen as a wise investment option for those looking for their first car purchase or additional family or business vehicles," Arevalo said.
To avail of the special financing packages, OFWs and seafarers may visit the Toyota Vios display at the SM Mall of Asia until March 6; and at the Duty Free Philippines Fiesta Mall until March 3.
TMPC's marketing officials will be present on site to inform OFWs and seafarers of the features of the new Vios, as well as details of the financing options.
To qualify for the special financing packages, OFWs or seafarers would have to present their OFW ID issued by the Overseas Workers Welfare Administration or the seaman's book from the Maritime Industry Authority, contract of employment, certificate of employment, as well as payslip and proof of remittance for the last three months.
TMPC is the leading automotive brand in the country.
For this year, the company expects to see single-digit growth in sales with the market anticipated to adjust to the higher tax imposed on vehicles last year and as it benefits from expenditures in relation to the elections.
TMPC sold 153,004 units last year.