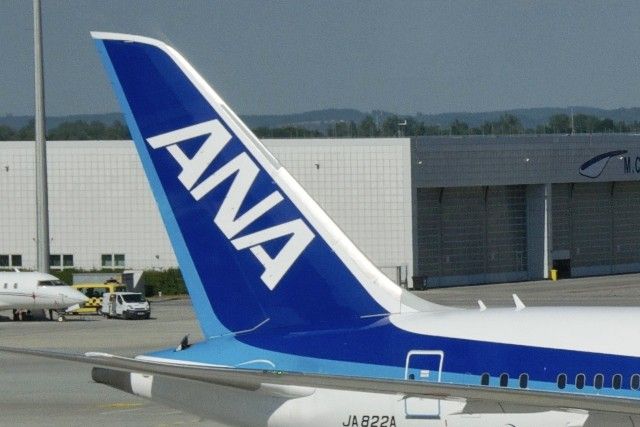 ANA Holdings will acquire the shares from Trustmark Holdings Corp., which is owned by the Lucio Tan family and is the largest shareholder in PAL Holdings.
File
Japan's ANA investing $95 million in Philippine Airlines
MANILA, Philippines — The parent firm of Japan's biggest airline All Nippon Airways (ANA) is making its entry into the country's largest airline, acquiring a minority stake in flag carrier Philippine Airlines for $95 million.
ANA Holdings announced the investment yesterday through the acquisition of 9.5 percent outstanding shares in PAL Holdings, the listed parent company of the country's flag carrier.
ANA Holdings will acquire the shares from Trustmark Holdings Corp., which is owned by the Lucio Tan family and is the largest shareholder in PAL Holdings.
"We are honored and excited that a premier airline group such as ANA Holdings has decided to purchase shares in PAL Holdings. The Philippines and Japan have a long-standing relationship with complementary strengths," PAL president Jaime Bautista said.
For PAL, the only four-star airline in the country, the investment by ANA Holdings is expected to usher in the dawn of a new era of growth for the company, which has embarked on a full-scale expansion program that has seen its fleet and network grow to almost 100 aircraft and 80 destinations in four continents.
Bautista said the announcement also coincides with this week's commemoration of the 70th year of PAL's service to Japan which dates back to the launch of the airlines' first Manila-Tokyo flight on Jan. 26, 1949.
"It is a great privilege to celebrate this historic occasion by strengthening our ties with ANA, as we aim to build a relationship that is mutually beneficial with an eye to a more progressive future," Bautista said.
Bautista earlier said the entry of a strategic investor may benefit PAL in terms of the partner's contribution in equity, management, route development or possible membership in an alliance.
For ANA Holdings, meanwhile, the acquisition underscores its belief in the dynamism of the Asian region and the potential of PAL, as well as its confidence that the country's air market will continue to serve as an economic leader for the ASEAN region.
ANA Holdings president and CEO Sinya Katanozaka said his group is looking forward to expanding its business relationship with PAL so that it can continue serving its passengers even better.
"Asia is a key growth market and we believe Philippine Airlines is in an excellent operational position to capitalize on both the strong uptick in air traffic growth as well as the vibrant, expanding Philippine economy," Katanozaka said.
In line with its mid-term corporate strategy for 2018-2022, the ANA Group is expanding its international group network and strengthening its partnerships with foreign airlines to provide further convenience to its passengers.
ANA currently operates 14 flights weekly on two routes to the Philippines, while PAL operates 84 weekly flights on nine routes to Japan.
The two carriers have codeshare operations on Japan-Philippine routes and domestic routes within Japan and the Philippines, linking a total of 16 Japanese and 11 Philippine destinations.
PAL has been in search for a strategic investor for the past several years, but nothing has materialized prior to its announcement of ANA's entry.
In late 2013, PAL also entered in talks with ANA when PAL was then under the control of businessman Ramon Ang, but the discussions did not materialize.