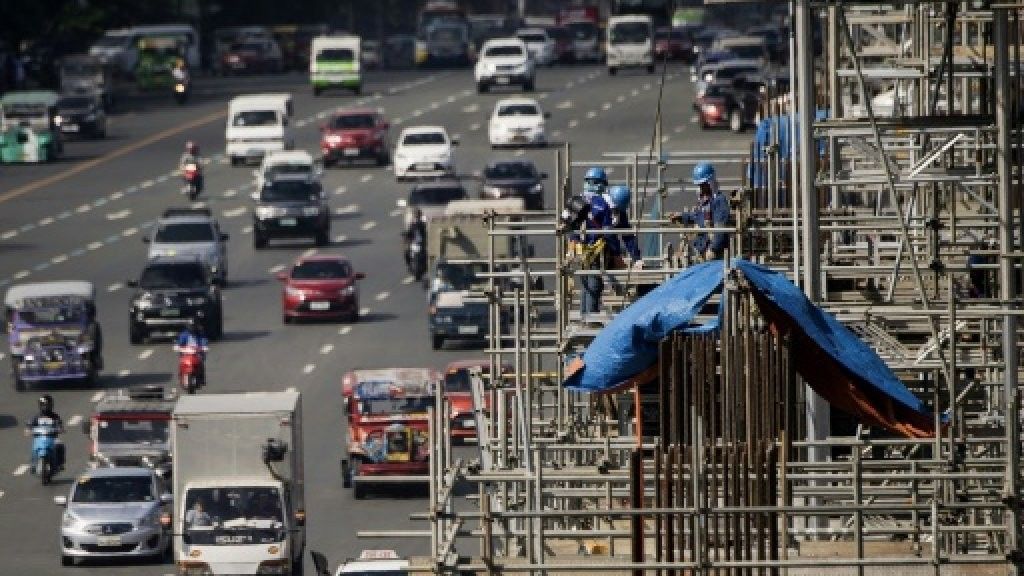 The Philippine Statistics Authority is expected to announce the 2018 economic growth figures next week.
AFP
Philippines economic growth to fall below expectations
MANILA, Philippines — The Philippine economy is expected to grow way below expectations this year and next, but can still be expected to be one of the fastest growing economies in Emerging Asia, according to London-based think tank Capital Economics.
In a new report, the research firm said it expects the domestic economy to have grown by 6.2 percent in 2018, and tapering off to six percent in 2019 throughout 2020.
This deviates from the government-revised growth forecast of 6.5 to 6.9 percent for 2018 and seven to eight percent in 2019.
The Philippine Statistics Authority is expected to announce the 2018 economic growth figures next week.
"The Philippines is likely to grow around six percent over the next couple of years. Although this would still make it one of the fastest growing economies in the region, it is below what both the government and the (market) consensus are expecting," Capital Economics said.
On the upside, the economy is expected to receive a boost from falling inflation as the headline rate falls to 5.1 percent in December from a peak of 6.7 percent in October.
As this is expected to further fall back to within the central bank's target range of two to four percent in the middle of the year, consumption is seen to regain strength as food and energy price inflation moderate.
"Lower price pressures should give the central bank room to unwind some of last year's tightening," said Capital Economics.
From a cumulative rate hike of 175 basis points (bps) last year, the firm expects rate cuts of two 25 bps this year, with the first during the Monetary Board's May meeting.
"Lower rates should provide some relief to consumers and businesses," said Capital Economics.
The firm expects inflation to have settled at an average of 5.2 percent in 2018, slowing to an average of four percent in 2019 and 3.5 percent 2020.
Near-term growth is expected to be supported by an increase in government infrastructure spending as the 2019 budget provides for an increase in infrastructure spending to 5.9 percent of GDP throughout 2020.
This, however, makes the widening of trade deficit and the consequent weakening of peso a threat to growth.
A weaker peso makes imports more expensive, hurting local manufacturers as they bring in raw materials and capital goods. To protect profit margins, they may raise the prices of finished goods. This may also make government projects more expensive.
"While the Philippines desperately needs better roads, ports and so on, the surge of infrastructure spending has brought some adverse side effects. The trade balance and current account have both widened sharply in recent years due to a surge in imports of capital goods and raw materials," Capital Economics said.
This is aggravated by the expected slowdown in exports because of anticipated weaker global demand brought about by trade tensions and slower global growth.
As a result, the country's current account deficit is expected to widen further to around four percent of GDP in 2020 from expectations of 3.5 percent deficit in 2019 and 2.3 percent in 2018.
The government is aiming to cap the deficit at three percent.