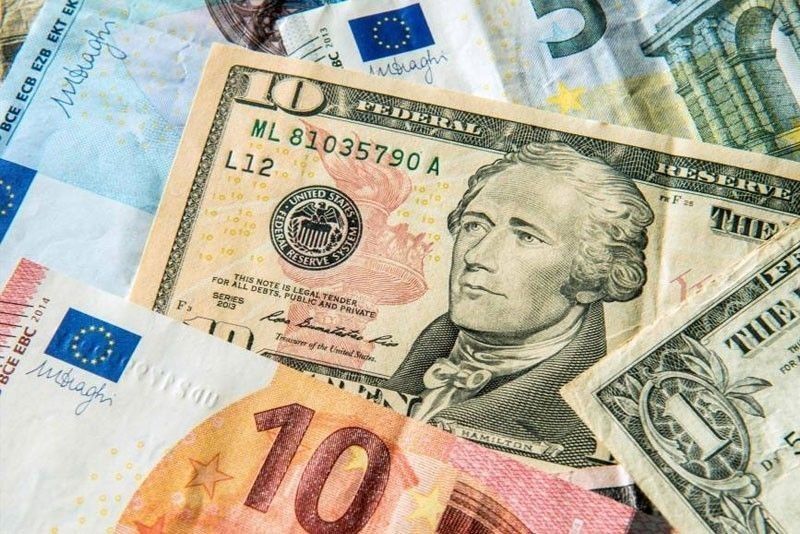 The October figure was 74.2 percent lower than the year ago level and was the lowest level since FDI inflows reached $344 million in July 2017.
AFP/File
FDI inflows plunge to 15-month low in October 2018
MANILA, Philippines — Foreign direct investment (FDI) inflows plunged to a 15-month low of $491 million in October last year from $1.9 billion in the same month in 2017 as inflation peaked in the domestic front, while investors remained wary about the trade war between the US and China.
The October figure was 74.2 percent lower than the year ago level and was the lowest level since FDI inflows reached $344 million in July 2017.
The Bangko Sentral ng Pilipinas (BSP) said equity from the Netherlands, US, Germany, Japan, and Hong Kong plunged by 93 percent to $112 million in October from $1.59 billion a year ago.
The capital infusions were channeled to manufacturing, real estate, financial and insurance, electricity, gas, steam and air-conditioning supply, as well as wholesale and retail trade activities.
Likewise, the BSP said outflows fell by 79 percent to $14 million from $66 million.
The central bank said the bulk of the net FDI inflows in October was in the form of intercompany borrowings or lending between foreign direct investors and their subsidiaries in the Philippines.
Investments in debt instruments inched up by 4.2 percent to $331 million in October from $318 million in the same month in 2017, while reinvestment of earnings went up 8.6 percent to $62 million from $57 million.
Since peaking at 6.7 percent in September and October, inflation eased to six percent in November and 5.1 percent in December amid easing oil and food prices.
This allowed the BSP to take a breather from its tightening episode last December after jacking up interest rates by 175 basis points in five rate-setting meetings from May to November to prevent inflation from spiraling out of control.
On the other hand, investors remained concerned about the rising trade tension between Washington and Beijing.
Despite the headwinds, the BSP said FDI inflows inched up 1.8 percent to $8.53 billion from January to October last year compared to $8.38 billion in the same period in 2017.
Foreign investors from Singapore, Hong Kong, US, Japan, and China infused $2.39 billion in fresh capital into the country in the first 10 months of last year, 25.6 percent lower than the $3.22 billion injected in the same period in 2017.
On the other hand, equity withdrawals declined 9.8 percent to $396 million from $439 million.
Reinvestment of earnings amounted to climbed 2.3 percent to $677 million from $662 million, while investments in debt instruments rose 18.6 percent to $5.85 billion from $4.94 billion.
The BSP has raised its FDI target for 2018 to $10.4 billion last November from $9.2 billion in June amid the positive investor sentiment.
Joseph Incalcaterra, chief economist for Asean at HSBC, said FDI inflows have been relatively resilient and has improved in the post global financial crisis period.
He said Singapore, Vietnam, and Malaysia continue to receive a large proportion of the region's FDI while Indonesia, the Philippines, and Thailand fall behind.
"Subdued FDI is the most problematic in Indonesia and the Philippines, given these countries' current account deficits and the need to create new export-oriented industries to employ their growing labor forces," Incalcaterra added.