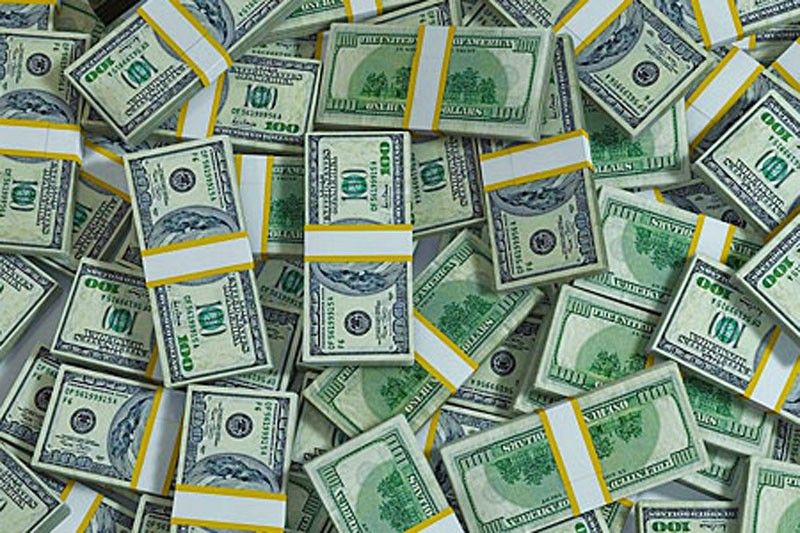 By geographical allocation, 37 percent of the bonds were allocated to Asia, 28 percent to the U.S. and 35 percent to Europe.
businessworld
Investors swamp Philippine's $1.5-B global bond sale
MANILA, Philippines — The Philippines raised $1.5 billion in new money from the sale of 10-year dollar-denominated global bonds, marking the country's successful return to the international debt market this year, the Bureau of the Treasury (BTr) reported yesterday.
National Treasurer Rosalia de Leon said the offering attracted $4 billion in demand and signals investor confidence in the economy.
"We have garnered strong support from the global fixed income investor community despite recently heightened volatilities in the global markets. This demonstrates strong conviction from the global investor community on the country's economic fundamentals,'' De Leon said.
According to the BTr, the proceeds of the sale would help fund the government's spending plan for 2019.
The bonds carry a coupon of 3.75 percent, 110 basis points over US Treasury. This is lower than the initial pricing guidance of plus 130 basis points.
"The issuance marks the first emerging market sovereign dollar bond issuance in 2019 and demonstrates the republic's ability to respond tactically to conducive market conditions to capture a favorable issuance window," the BTr said.
By geographical allocation, 37 percent of the bonds were allocated to Asia, 28 percent to the U.S. and 35 percent to Europe.
In terms of investor type, 52 percent went to asset managers, 22 percent went to banks, 14 percent went to sovereign wealth funds, pension funds, and insurance, and the remaining 12 percent went to private banks and other type of investors.
"This transaction further illustrates deepening investor confidence in the Philippines' growth story and the Duterte administration's ability to maintain fiscal discipline while spending big on infrastructure modernization, human capital development and social protection for the poor," Finance Secretary Carlos Dominguez said.
Bank of China, JP Morgan, and Standard Chartered Bank acted as Joint Global Coordinators for the transaction, while Citigroup, Credit Suisse, Goldman Sachs (Asia) LLC., and UBS acted as joint bookrunners.
Moody's Investors Service assigned a Baa2 rating for the Philippines' global bonds, mirroring the country's issuer rating of Baa2 with a stable outlook. Meanwhile, Fitch Ratings and S&P Global Ratings assigned a BBB rating for the issuance.
For 2019, the national government is programmed to borrow P1.19 trillion, 20 percent higher than last year's borrowing program of P986 billion. Of the amount, P297.2 billion ($5.504 billion) is expected to come from foreign lenders.
Economic managers earlier increased the borrowing program for this year in expectation of the higher fiscal deficit ceiling, which is set at 3.2 percent of the gross domestic product (GDP) this 2019.