DOF sees inflation slowing in 2019
December 31, 2018 | 12:00am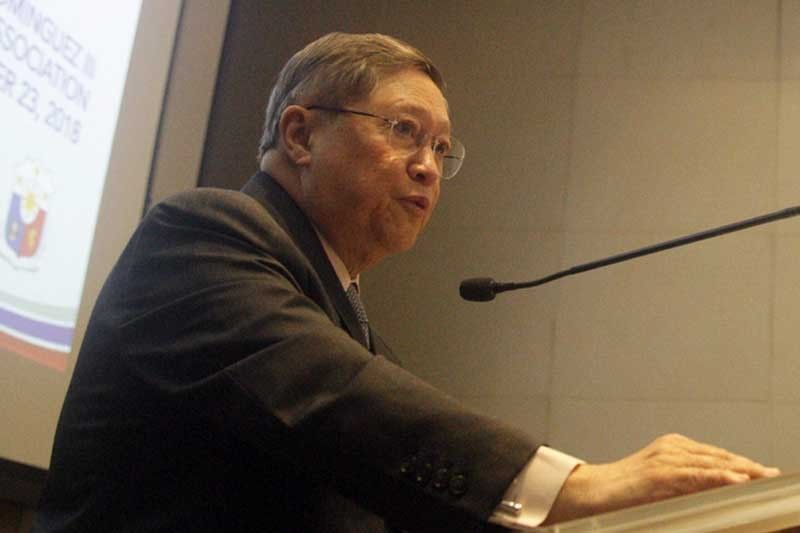 MANILA, Philippines — The government expects inflation to further slow down in 2019 following the implementation of measures recommended by economic managers to ease price pressures, according to the Department of Finance (DOF).
In a statement, Finance Secretary Carlos Dominguez said the "government responded decisively to the challenge posed by elevated inflation rates this year."
As a result, Dominguez said the government sees inflation easing further next year.
The finance chief assured the public that inflation has already peaked and would subside over the next few months following the wide array of measures that the government has put in place to address the supply problems on rice and other food items.
In addition, the DOF said the implementation of these measures have prompted analysts and economists from banks and institutions to lower their inflation forecasts for this year and next year.
The DOF said Nomura Securities Ltd. has lowered its 2018 inflation forecasts to 5.2 percent from the original target of 5.4 percent, and to 3.7 percent from 4.4 percent next year.
"With headline inflation falling more sharply, we think inflation expectations will also start to adjust lower in the coming months, given they tend to form adaptively," Nomura Securities said.
The agency also cited the Bank of the Philippine Islands, which has stated that it expects inflation to decline further to 3.6 percent next year, even if the second tranche of the oil excise tax increase under the Tax Reform for Acceleration and Inclusion (TRAIN) Law pushes through.
With food supply pressures easing and global crude oil prices falling, the DOF said financial institutions like S&P Global Ratings and Nomura Global Research expect the Philippines to ride out the regional economic slowdown in 2019 due to election spending and increased investments on infrastructure.
S&P sees a 6.4 percent economic growth for the Philippines next year from a 6.2 percent forecast for 2018, while Nomura Global Research projects growth improving to 7.1 percent from 6.3 percent.
The DOF also mentioned the upbeat inflation forecast of the Bangko Sentral ng Pilipinas (BSP), which has decided in its last meeting to take a pause in its monetary policy tightening.
It cited BSP Assistant Governor Francisco Dakila Jr., who said inflation is now expected to trek a "lower path" over the next two years.
"Recent headline inflation readings indicate signs of receding price pressures as constraints on food supply continue to ease with the implementation of various non-monetary measures," Dakila said.
"Inflation expectations have also steadied given the decline in international crude oil prices and the stabilization of the peso," he said.