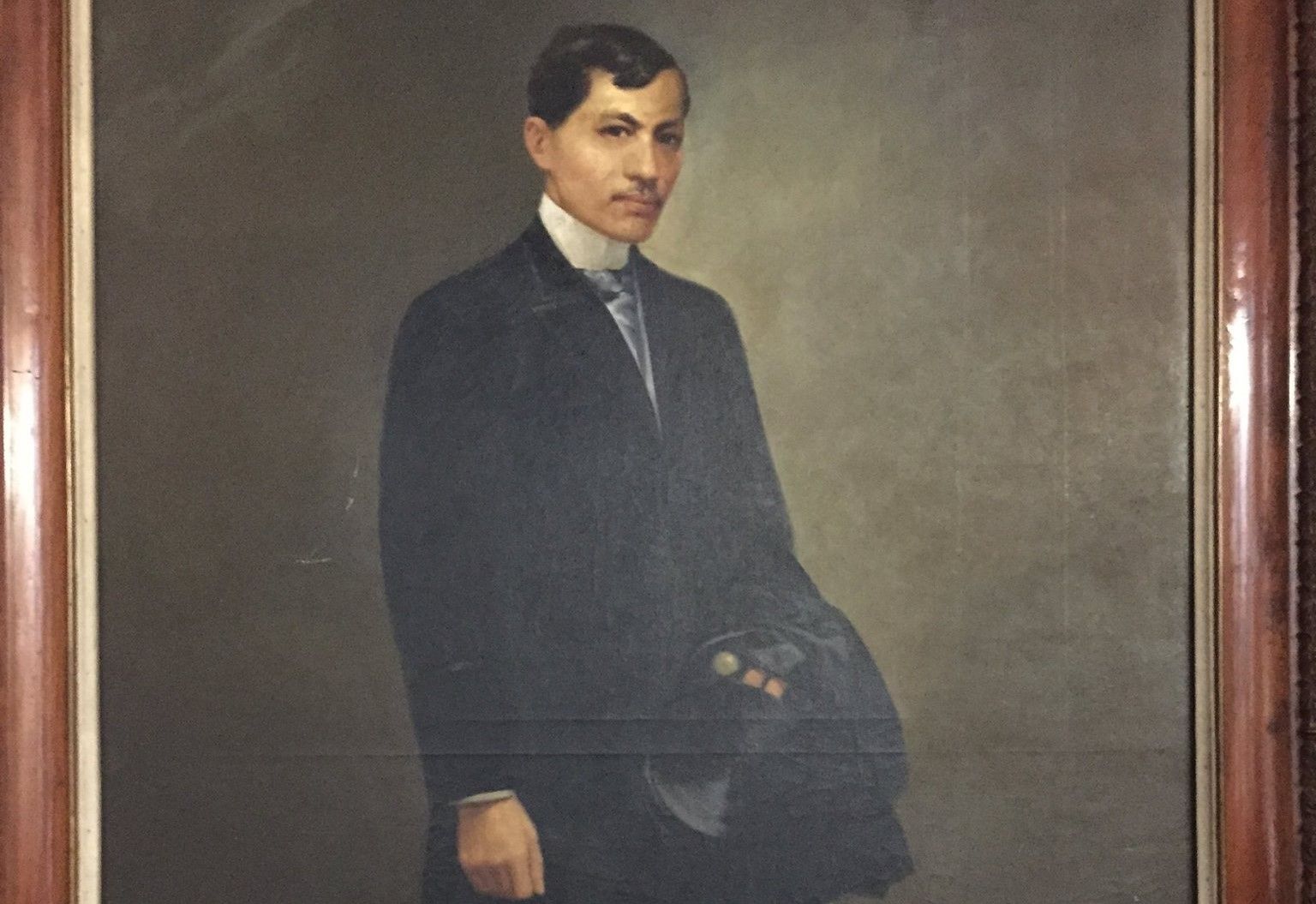 Jose Rizal: Return to purpose
AS EASY AS ABC
-
Atty. Alex B. Cabrera
(The Philippine Star) - December 30, 2018 - 12:00am
Beside a spacious beach of fine and delicate sand
and at the foot of a mountain greener than a leaf,
I planted my humble hut beneath a pleasant orchard,
seeking in the still serenity of the woods
repose to my intellect and silence to my grief.
- From Rizal's My Retreat, translated by Nick Joaquin
It's easier to think of returning our talents a hundredfold if we think we possess only a couple of talents. But what if we were given so many special gifts? God appears to be playful when he rained talents on earth in an earlier century, but directing most of the showers on one man called Rizal. He who is immortalized in many countries outside his own. He who had statues erected in almost all parts of the globe where he visited, by foreigners who didn't see race nor color, but genius and bravery.
After he wrote two novels, among other mind-awakening articles, then Spanish Government was prepared to give the colony's best and brightest one last chance to conversion to their rule. If he would be obedient, he shall be a formidable ally for Spain and their brand of Catholicism to soothe the resentment and nip the sprouting seeds of rebellion.
So he was sent into exile to a far corner of the country in Dapitan, under the watchful eye of the Jesuits and the Spanish governor so he could reform his "wrong beliefs." It would be an exile like no other as Rizal would unleash all his God-given talents, outside of writing novels, to the fullest.
He used his steady hands to perform eye surgery with very limited tools, curing and providing free medicine even to the poor people of the town. He went into poultry farming and agriculture, teaching people how to make it an industry. He designed and constructed water systems. He engaged in the abaca trade and fishing, among others. He set up a school and became a teacher to little boys. He created sculptures and artworks, including a huge oil painting that served as a backdrop to the church altar.
He constructed his own native wooden house by the beach, met Josephine Bracken, and of course composed poems, including his apparently second most highly acclaimed poem called My Retreat.
If you read through Rizal's piece, it would be easy to get lost in the beauty of nature that he described. You would also see that while he was thankful for that moment, that period for him was easy living. He never lost the feeling that without returning to his true purpose, he would not be using his real gifts like "a disregarded pebble that craves nothing but moss to hide from all the treasure that in myself I bear."
Rizal indeed raised the bar again because it's not like he didn't use his talents in Dapitan, where he made as much difference as he could. For him, it's not just about using one's gift, but about using one's greatest, most game-changing gift.
No amount of utopia or daily personal joy would detract him from the reality he felt he was not able to do something about. He recalled how he was like a butterfly that roamed in his youth in foreign soil, and returned to the country, thus:
And afterwards, when I desired, a weary swallow,
to go back to the nest of those for whom I care,
suddenly fiercely roared a violent hurricane
and I found my wings broken, my dwelling place demolished,
faith now sold to others, and ruins everywhere.
Hurled upon a rock of the country I adore;
the future ruined; no home, no health to bring me cheer;
If I may be allowed to spoil the flow of his poetry and return to reality for a moment, there are valuable insights to be shared. How many among us, especially the young, would enjoy much-needed vacation, and creep back to our workday as if it is our harsh reality? Some would even extend vacations to avoid a scheduled return to day-to-day realities. Always too early to return to purpose?
Rizal was able to end his exile by getting approval to serve as a doctor in Cuba, in support of Spain. With a heavy heart, he left Dapitan, with the whole town standing in tribute as his vessel sailed away. For him it was still not a joy to leave. Why? Because in Dapitan, he was free to be happy, but not free to have the happiness he desired. (Perhaps from Cuba, under less watchful eyes, he could make a move again.) If Rizal reflects anything Filipino about that, right or wrong, we love our freedom. And at the risk of misusing our freedom, we choose it like a purpose. That is why communism or dictatorship will have no place in our nation and those who attempt to take us there will miserably fail.
Despite Rizal's superhuman prowess and heroism, you sense from his poem that like any other human being, and like any other leader, he craved for some affirmation, some tribute, something for himself:
Across the fields and rivers of my native town
perhaps has traveled the breeze that now I breathe by chance;
perhaps it will give back to me what once I gave it:
the sighs and kisses of a person idolized
and the sweet secrets of a virginal romance.
Rizal may be our national hero but his influence is global. He is deserving of a thousand tributes and yet he is a real tribute to humankind. Maybe his death was so timed before the year turns so we are reminded that we are entitled to retreat to moments that give us the most joy – but then be prepared to return to purpose.
* * *
Alexander B. Cabrera is the chairman and senior partner of Isla Lipana & Co./PwC Philippines. He is the chairman of the Tax Committee, and the vice chairman of EMERGE (Educated Marginalized Entrepreneurs Resource Generation) program, of the Management Association of the Philippines (MAP). Email your comments and questions to aseasyasABC@ph.pwc.com. This content is for general information purposes only, and should not be used as a substitute for consultation with professional advisors.