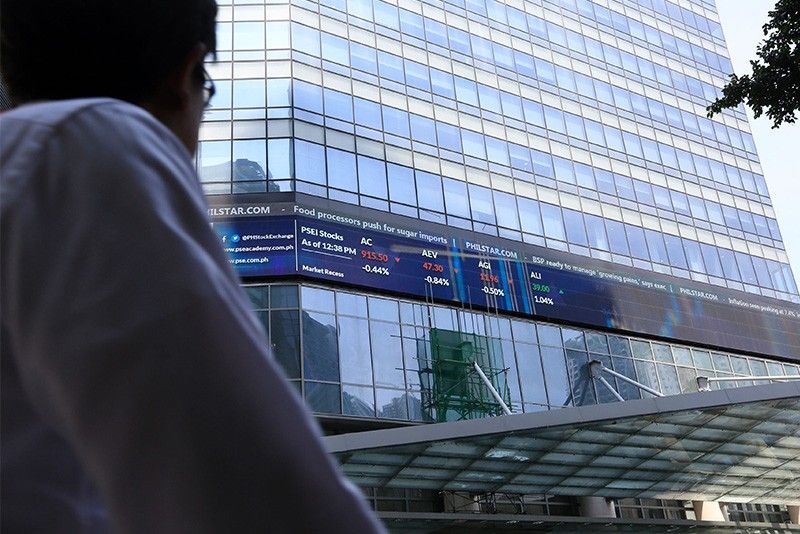 No fireworks for the bellwether Philippine Stock Exchange index after it sank 0.22 percent or 16.64 points to close at 7,466.02, translating to a yearend performance of -12.76 percent.
The STAR/Edd Gumban
PSEi ends 2018 in the red as volatility reigns supreme
MANILA, Philippines — The local stock barometer traded flat on Friday, capping off a turbulent 2018 in the negative territory after investors turned profit takers despite gains in the morning trade following a late rally in New York.
No fireworks for the bellwether Philippine Stock Exchange index after it sank 0.22 percent or 16.64 points to close at 7,466.02 on Friday, translating to a year-end performance of -12.76 percent.
Meanwhile, the broader all-shares index was up 0.08 percent or 3.72 points to 4,517.85.
READ: PSEi ends 2017 with new record high
"A late push in the form on window dressing wasn't enough for the index as most investors opted for profit-taking," Luis Limlingan of Regina Capital said.
"One reason for this: volatility continued to reign," Limlingan added.
Volatility reigned supreme across global markets this week, as investors wrestled with worries about slowing growth, trade wars, the Brexit process and a US government shutdown.
A choppy day's trading on Wall Street finished solidly higher Thursday following a late session surge, but European markets suffered deep declines that dented investor hopes of finishing 2018 with gains.
Investors moved cautiously across other Asian markets Friday, with the Hang Seng in Hong Kong largely flat throughout the day. Tokyo's benchmark Nikkei index ended the year with its first annual loss since 2011.
"A net foreign selling figure of P198 million, together with a sell-down at the close led the index to end in the red. Note that this is despite some initial strength in the morning which could have been from US markets closing in the green last night," Papa Securities Corp. trader Gabriel Jose Perez said of the PSEi's Friday finish.
"Things to watch out for once we resume trading next Wednesday should first be how US markets perform over the long break — more so with how volatile trading has been recently," Perez also said, adding that a lower December inflation figure — which will be released on January 4 — could strengthen the local bourse.
In 2019, Regina Capital's Limlingan sees the main index at 8,800 level, citing election season, lower inflation and tumbling crude oil prices as "factors" that could provide support for local equities.
However, Limlingan warned that an escalating trade war, a sudden spike in oil prices, and a weaker Philippine peso due to a widening trade deficit could fray investors' nerves.
The local currency closed at P52.58 against the US dollar on Friday, 9 centavos stronger than its previous finish of P52.67. — with AFP