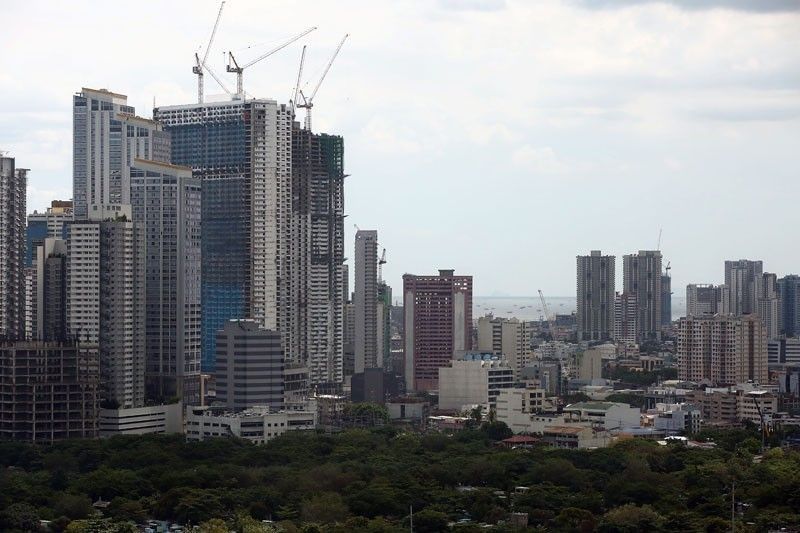 "We want to be the preferred company, the "most-est" in the industry, or the "number 1" in the market. File
BUSINESS MATTERS BEYOND THE BOTTOM LINE
-
Francis J. Kong
(The Philippine Star) - December 16, 2018 - 12:00am
"I want to be successful."
"We want to be the preferred company, the "most-est" in the industry, or the "number 1" in the market.
These are growth statements. They are not bad. In fact, they are necessary. We have dreams and aspirations. We should have the drive to do better and be better. These statements are popular and you hear them being articulated all the time. I for one constantly challenge people to become better. In the many "start of the year" rallies, this is my rallying cry. As a matter of fact, on Jan. 25 of the new year 2019, I have assembled a star-cast of champions and performers who will be sharing their winning experiences and inspire people to achieve "Power Up" and achieve "Peak Performance" next year and make it the best year of their lives.
Growth is good but that is just one dimension. Another equally important dimension that should accompany growth is governance. This is quite unfamiliar and perhaps even unknown to many. What does it even mean?
The Business Dictionary defines governance as the "establishment of policies, and continuous monitoring of their proper implementation, by the governing body of an organization. It includes the mechanisms require to balance the powers of the members (with the associated accountability), and their primary duty of enhancing the prosperity and viability of the organization.1
Most individuals and organizations are so fixated on growth and dismiss governance. They value growth and ignore ethics and propriety. This is why many business corporations are rocked with scandals that revealed their many unacceptable business practices. In other cases, leaders in their organizations have been charged with inappropriate moral behaviors. Even faith-based institutions are not spared from this. What started out as humble people with a vision of pursuing the Great Commission to share God's love and spread the Good News, then the growth happens. Soon, the noble cause of pursuing God's call and mission gives way to in the fascination with growth and prosperity and growth takes over the need for governance. Then, things begin to crumble as hubris sets in.
Take a look at the individual. Starting from scratch, he discovers a craft or a business. He, then, makes money out of it (lots of it!). Then, expansion happens. At this stage, the person is no longer talking about financial freedom. Instead, he or she is dealing with "power enablement" provided by money and business growth. The network expands and "friends" multiply. Others even have interviews with cable TV talk shows featuring their success stories. This person has evolved from being a "person" to being a "personality and even plays golf or attend social gatherings with personalities who have likewise appeared in the same TV talk shows. Unless there is governance, caution and accountability, issues on improprieties, anomalies and other violation of ethical practices take over. This time talk shows give way to tabloids and headlines. Why?
Man's basic needs are few which includes food, oxygen, clothing, and shelter. Others are wants. But very few people really understand what they want. And pretty soon they convert their wants and justify them as their needs. Savvy marketing people are very good in providing this kind of persuasion. Then one thing begins to happen: "ACCUMULATION."
I learned from a book I was reading that there is a process involved in progression to success and accumulation. It's simple but way too true. Almost all of us engage in it in some form, and the more money we have, the truer it is. Study this process that comes in 3 stages:
1. More
2. Better
3. Different
You start with more, move to better, and end up at different.
When we started in life or business, we did not have much resource. And so, the most important quality we look for in the stuff we buy either for personal use or for business is "CHEAP." Cheap is the starting point for everyone, and it is simple. There is not much science needed. With your limited resources, you settle for the value you get for the available price you are willing to shell out. But as you begin to earn and your business begins to expand, you need to make sure that 'CHEAP" gives way to "BETTER."
Better is tricky. You need a lot of creativity and innovation there. The idea is not just to get people's attention. The idea is how to make yourself irresistible such that they do not want to remove their attention on you. So it is for your personal life and so it is necessary for business. This stage of growth is sensitive and risky. The temptation to achieve this with the least amount of resistance looms big. But now that you are better, you would want to be "different." Your cars, your companies, your properties, your taste should be superior, and therefore it must be "different." There seems to be no end to this process. Growth is dangerous if it is not a natural by-product of doing the right things consistently well. And it all disappears when there is no governance and accountability to put a moral and ethical check over its process.
There are many people and businesses I personally know that have achieved a great amount of success and are continuing to grow yet they continue to be respected for their integrity and ethical status, because they understand the importance of growth and governance. Growth is easy. Staying humble and insisting on doing only what is right may not be easy but it is essential to achieving sustainable success. Success growth with governance is the key. And yes…it is achievable, essential and just downright sensible.
(Mark your calendars on Jan. 25, 2019 for the much-awaited event "Power Up for Peak Performance"! It will be happening at the Samsung Hall, SM Aura, BGC. This whole-day event featuring a power-packed cast of fantastic speakers will take place from 9:00 a.m. to 5:00 p.m. For further inquiries or advanced reservations, contact April at +63928-559-1798 or register online at www.powerup.ph)
1 http://www.businessdictionary.com/definition/governance.html