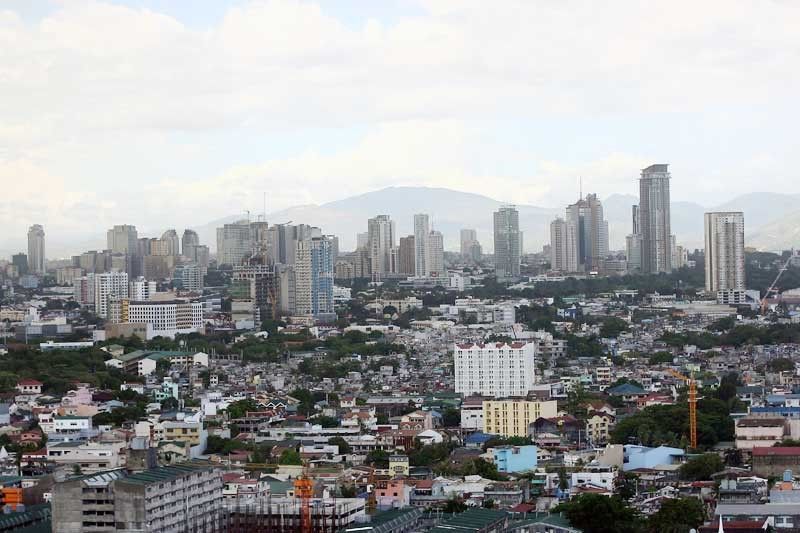 Philippine economy to remain resilient — NEDA
MANILA, Philippines — The Philippine economy is expected to remain resilient amid an expected slowdown in the global economy next year, bouyed by increased spending on infrastructure that is already gaining momentum, according to the National Economic and Development Authority (NEDA).
In a briefing Thursday evening, Socioeconomic Planning Secretary Ernesto Pernia said that while external conditions would continue to create downside risks for the economy, domestic economic activity would continue to be vibrant because of continued public investment in infrastructure and regional projects.
"Global growth is expected to slow down starting next year. The external environment seems to be less supportive of our country's potential economic growth in 2019," Pernia said.
"But the resilience of the Philippine economy in 2018 will likely continue over the medium term. With key reforms scored this year, we expect the performance of the economy to be robust despite domestic and external risks. This will be supported by the Build BuildBuild program gaining steam expected next year," he said.
As of November, 35 out of the 75 flagship infrastructure projects have been approved by the NEDA Investment Coordination Committee (ICC) and confirmed by the NEDA Board. These have a total investment requirement of P1.54 trillion.
"On infrastructure, the government is making definite progress in its massive infrastructure program. We are certain that the government's efforts will pay off and we will see improvements in the state of the country's infrastructure over the medium-term," he said.
The country's hosting of the 30th Southeast Asian Games next year is also expected to give the tourism sector a boost, he said.
"We expect a livelier tourism sector next year as a result," Pernia said.
As inflation is already seeing signs of tapering off, it is also expected to give consumption a boost after weakening this year.
NEDA officials dispelled fresh speculations that the domestic economy is overheating as data show industries still have a lot of spare capacity.
Overheating occurs when production capacity cannot keep up with rising demand caused by growing wealth. This results in higher inflation that erodes purchasing power.
"We still have some slack, so I disagree," Pernia said.
NEDA undersecretary for regional development Adoracion Navarro said that while increased importation of capital goods is currently seen, Philippine industries still have ample room for growth as data show that most of the country's firms are not yet operating beyond capacity.
"There is still room for further growth. In fact, 73.4 percent of our firms are operating below full capacity. So that belies the overheating claim," she said.