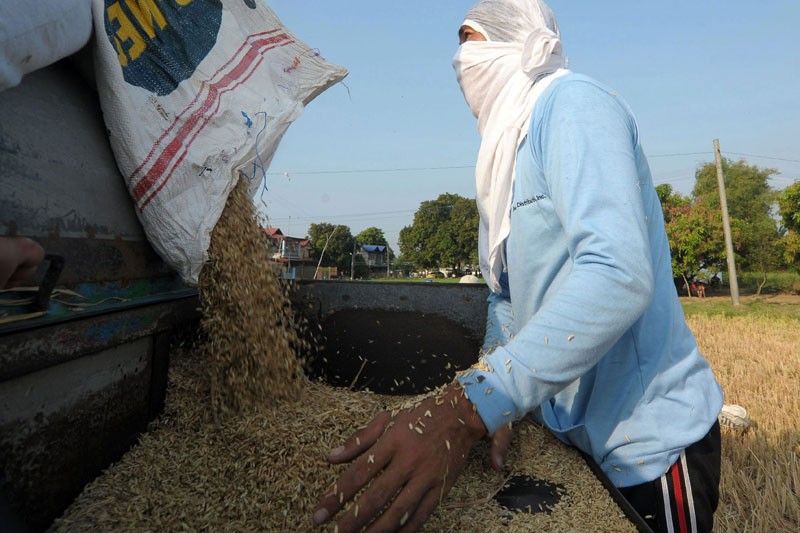 NFA hikes palay purchases
MANILA, Philippines — The National Food Authority (NFA) procured a total of 1.01 million bags of palay from local farmers in the first 11 months, the bulk of which was bought after the agency introduced an additional P3 per kilo buffer stocking incentive.
In November alone, NFA purchased a total of 630,934 bags of palay from the top palay-producing provinces of Mindoro Occidental, Mamburao, Batangas, Mindoro Oriental, Bukidnon, Isabela, Capiz, Iloilo, North Cotabato and Camarines Sur.
The P3 per kilo incentive is given across the board based on the NFA's table of equivalent net weight parameters for moisture content and purity.
For clean and dry palay, NFA's total buying price can reach as much as P20.70 per kilo.
"With the additional incentive, we were able to entice more farmers to sell their harvest to us. At a time when private traders were buying at P20.28 or lower than the NFA buying price, our farmers decided to sell to us instead," Escarez said.
Escarez said local consumers from the marginalized sector were able to save at least P6.2 billion from buying subsidized rice from the government.
"An ordinary consumer saves at least P12 per kilogram every time he buys NFA rice sold at P27 per kilo compared to the lowest imported well-milled rice sold at P39 per kilo based on the suggested retail price," he said.
"This savings translate to bigger purchasing power for ordinary consumers that they can use to buy other food items and necessities," he added.
The state-run grains agency has accredited a total of 19,231 rice retail outlets nationwide.
NFA has also accredited non-traditional outlets such as barangay food terminals. It likewise partnered with the Department of Agriculture and the Department of Trade and Industry's outletsz
Meanwhile, Escarez said the delivery of 297,000 metric tons of rice under the open tender scheme at NFA warehouses is almost complete.
With the fresh inventory, NFA can continue to inject low-priced rice to make it accessible and available to more consumers through its network of accredited retailers.