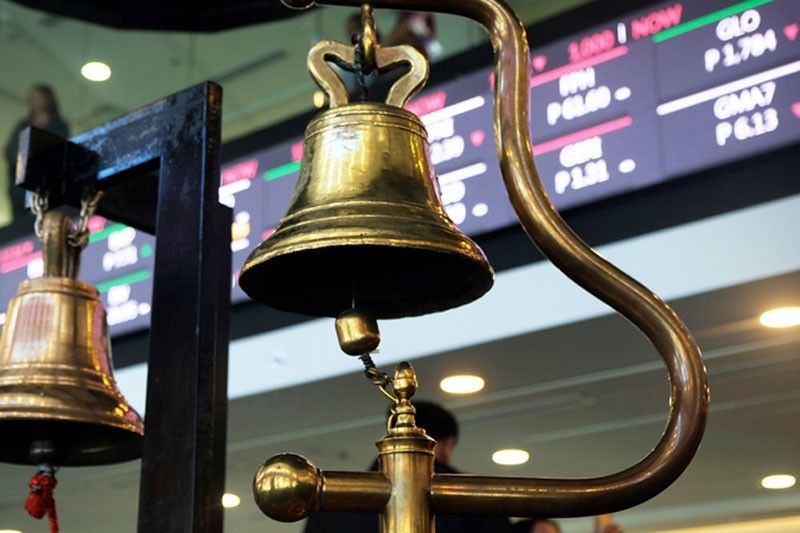 The Philippine Stock Exchange index (PSEi) edged up by only 1.78 points or 0.02 percent to 7,035.71.
businessworld
Stocks end flat as GDP growth slows
MANILA, Philippines — The stock market closed flat yesterday after the slower-than-expected third quarter economic growth of 6. 1 percent in the third quarter.
The Philippine Stock Exchange index (PSEi) edged up by only 1.78 points or 0.02 percent to 7,035.71.
With the third quarter performance, the Philippines needs to expand by at least seven percent in the fourth quarter to attain the low end of the government's target range of 6.5 percent to 6.9 percent growth for the year.
The broader All-Shares gauge lost 9.05 points or 0.21 percent while the sectors were a mixed bag. The property, industrial and financials gauges ended positive while the mining and oil – the most battered index yesterday with a decline of 7.02 percent and the services and holding firms all finished in the negative.
Total value turnover reached P8.391 billion even as market breadth remained negative, 132 to 70 while 50 issues were unchanged.
Net foreign selling remained high at P668 million.
Not surprisingly, after the government announced Dennis Uy's Udenna and China Telecom as the country's third telco player, shares of the existing duopoly spiralled downwards.
PLDT shares lost 2.80 percent to end at 1,284 while Globe's share price declined 5.05 percent to end at 1,823.
On the other hand, ISM Corp. – the backdoor vehicle of Uy's Udenna rose 13.51 percent to P6.30.
Meanwhile, third quarter GDP clocked in at 6.1 percent, following an upward revision of the second quarter growth to 6.2 percent from six percent.
Socio-economic planning Secretary Ernesto Pernia cited "weaker consumption
and consumer confidence" as the major drags.
Meanwhile, over the fixed income market, operator PDS Group launched its new trading and surveillance system, the Bloomberg FIQ, which would streamline transactions and communication among its trading participants.