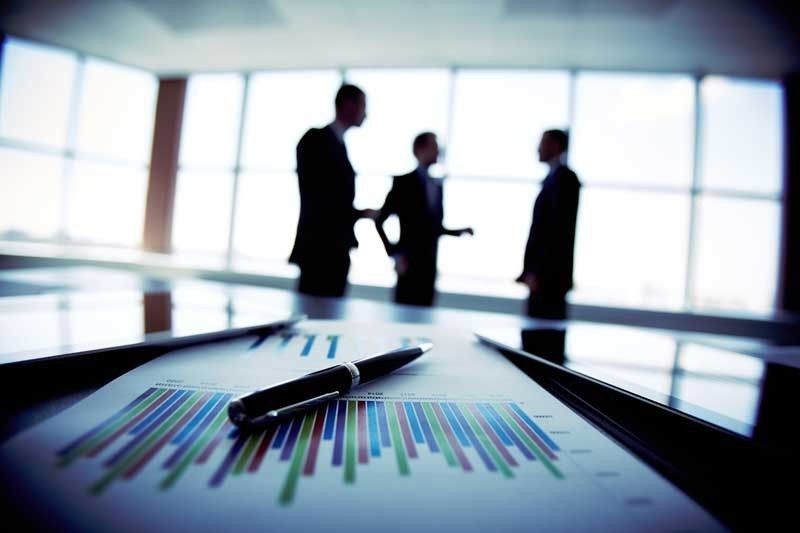 Investments for power projects grew 49 percent to reach P168 billion as of end-September from the previous year's P112.8 billion.
File
Investment pledges rise 19% in 9 months
MANILA, Philippines — Project approvals by the Board of Investments (BOI) rose 19 percent in the nine months to September this year mainly due to big-ticket ventures in the power and manufacturing sectors, the country's top trade official said.
Speaking at the European Union - Philippines Business Summit yesterday, Trade Secretary and BOI chairman Ramon Lopez said investments registered with the agency reached P454.8 billion as of end-September from P381.2 billion in the same period last year.
"We saw good performance as of September, 19 percent growth mainly [due to] power, energy and manufacturing," he said.
Investments for power projects grew 49 percent to reach P168 billion as of end-September from the previous year's P112.8 billion.
Driving the increase in the power sector was Pulangi Hydro Power Corp.'s 250-megawatt hydroelectric power plant in Bukidnon with an investment of P38 billion.
Investments registered for manufacturing projects surged 184 percent to P104 billion in the nine-month period from P36.5 billion a year ago.
This segment was bolstered by the approval of Petron Corp.'s P82-billion investment in the Condensate Processing Complex Project in its refinery in Limay, Bataan and the P62.6-billion liquefied natural gas (LNG) terminal project of FGEN LNG Corp. in Batangas City with a capacity of five million tons per year.
Other manufacturing projects approved by the BOI for the period are the P1.8 billion investment of Bio Renewable Energy Ventures in producing coconut methyl ester and glycerin in Misamis Oriental, the P151 million project of Biotech Farms Inc. for fiber egg trays production in South Cotabato, and Conibo Organics Inc.'s P60 million project for production and export of coconut noir in Camarines Sur.
Approved investments in the transport and logistics sector as of end-September also jumped 569 percent to P102 billion from last year's P15.3 billion.
Growth in the transport and logistics sector was propelled by the acquisition of Philippine Airlines Inc. of six Airbus A321neo aircraft worth P19 billion for international routes and the P11.8 billion investment of Cebu Air Inc. for the purchase of five Airbus A321ceo units for local and international flights under the Cebu Pacific brand.
Other projects in the transport and logistics sector are Shogun Ships Co. Inc.'s four passenger and cargo vessels with P2.2 billion worth of investment to service routes in Sorsogon, Samar and Masbate; Southwest Gallant Ferries Inc.'s P750 million investment for a passenger ship to service the Batangas-Caticlan routes; and VS Grand Ferries Corp.'s P208 million high-speed Catamaran passenger vessel for the Samar and Cebu routes.
"Investor confidence in the country remains high. The Philippines continues to attract more investments because the economy is strong enough to withstand challenges on both the domestic and international fronts," Lopez said.
He said the government is optimistic it would sustain the gains seen with the implementing rules and regulations of the expanded Ease of Doing Business Act which seeks to address bureaucratic red tape to be released soon, and roadshows for the Strategic Investment Priorities Plan to identify preferred investment activities in full swing.
He also said the BOI is hopeful it would achieve the P680 billion target for approved investments this year.
Last year, investments approved by the agency reached P617 billion.