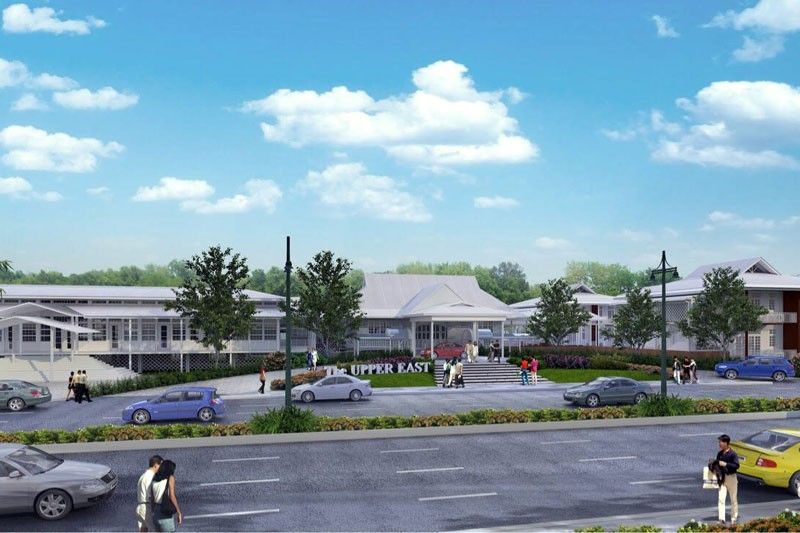 Artist perspective of the hotel.
Megaworld putting up luxury hotel in Bacolod
MANILA, Philippines — Andrew Tan's Megaworld Corp. is expanding its hotel footprint with the construction of a new hotel in Bacolod.
The company is building a P500-million luxury boutique hotel inside its 34-hectare The Upper East township in Bacolod City.
Targeted for completion in 2022, the boutique hotel will be another landmark in The Upper East, said Rachelle Peñaflorida, vice president for sales and marketing at Megaworld Bacolod.
"The hotel will be a perfect venue for conventions, weddings and memorable celebrations as it integrates an outdoor garden setting into its ballroom facility. Megaworld is keen on helping boost the MICE tourism industry of Bacolod," she said.
The hotel along the township's six-lane Upper East Avenue, will feature 48 suites, an all-day dining restaurant, café, courtyard, swimming pool and pool deck, fitness center, lanai and its own Zabana Bar, Megaworld's signature hotel bar concept.
Also part of the design is the hotel's main lobby which will be a retrofitted heritage house that used to be the old 'guest house' inside the Bacolod-Murcia Milling Co. compound.
It will be designed by heritage architect and conservationist Dominic Galicia, who also redesigned the National Museum of Natural History in Manila.
"The entire hotel complex is anchored in the oldest structure, and it expands from this like wings, with the Ballroom Wing to the left, and the Guest Room Wing to the right. As a landmark of Bacolod, it will express the noble intent of remembering and anchoring in a glorious past as we move towards what we dream to be a glorious future," said Galicia.
The rest of the township will see more developments as part of Megaworld's P28 billion investment into the Upper East.
Megaworld is also upgrading its first residential condominium development, One Regis, by adding more amenities, residential floors and parking facilities.
From a nine-storey residential tower, One Regis will become a 12-storey residential condominium.
"As we saw an overwhelming reception to our first condominium development in The Upper East, we believe that this project deserves an upgrade with more amenities, more facilities and more unit options that perfectly fit the Bacolod lifestyle," Peñaflorida said.
One Regis is scheduled for completion in 2022 with total projected sales of P1.2-billion.