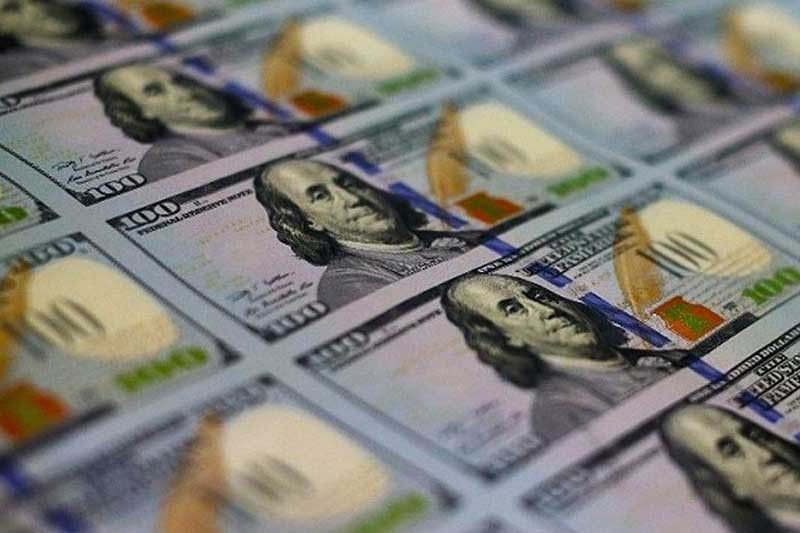 The latest figure was the biggest since the country recorded a $2.04 billion BOP surplus in January 2013.
AFP/File
BOP hits 15-year-high surplus in August 2018
MANILA, Philippines — Last month's BOP surplus was a reversal of the $7 million shortfall recorded in August last year. The Philippines has been booking BOP deficits since the start of the year due to strong foreign currency outflows.
The latest figure was the biggest since the country recorded a $2.04 billion BOP surplus in January 2013.
"Inflows in August 2018 stemmed mainly from net foreign currency deposits of the national government and income from the BSP's investments abroad during the month," the central bank said in a statement.
The national government sold $1.39 billion worth of samurai bonds in three different tenors last Aug. 8 to finance the government's funding requirements and partially finance massive infrastructure projects under the Build Build Build program.
However, the BSP said the strong inflows in August were partially offset by the payments made by the national government for its foreign exchange obligations and foreign exchange operations of the central bank.
The BOP is the difference in total values between payments into and out of a country over a period. A surplus means more foreign exchange flowed into from exports and other sources than what flowed out to pay for the importation of more goods, services and capital.
Notwithstanding the surplus posted in August, the BSP added the cumulative BOP position for the first eight months widened by 75.5 percent to $2.44 billion from $1.39 billion in the same period last year.
"The higher cumulative BOP deficit for the period may be attributed partly to the widening merchandise trade deficit for the first seven months that was brought about by the sustained rise in imports of raw materials and intermediate goods as well as capital goods to support domestic economic expansion," the BSP said.
Latest data from the Philippine Statistics Authority (PSA) showed the country's trade deficit widened by 72.3 percent to $22.49 billion from January to July compared to $13.05 billion in the same period last year.
Imports climbed by 15.7 percent to $61.23 billion, while exports contracted by 2.8 percent to $38.74 billion.
The BOP shortfall in the first eight months is wider than the revised $1.5 billion BOP deficit target set by the BSP for this year.
The BSP said the reported BOP position is consistent with the final gross international reserves level of $77.93 billion as of end-August, equivalent to 7.1 months' worth of imports of goods and payments of services and primary income.
The foreign exchange cover is also equivalent to 6.4 times the country's short-term external debt based on original maturity and 4.4 times based on residual maturity.