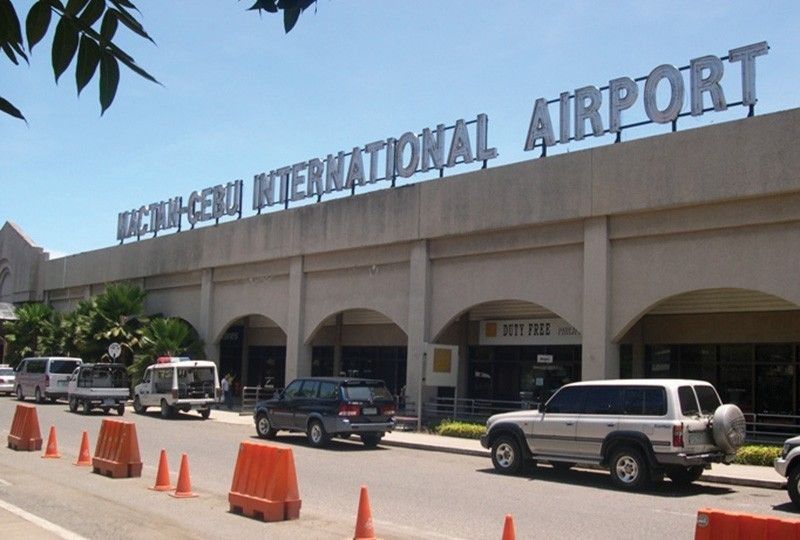 President Rodrigo Duterte said he would rename the Mactan-Cebu International airport after national hero, Lapu-Lapu.
File
Duterte favors renaming Mactan airport in Cebu after Lapu-Lapu
MANILA, Philippines— President Rodrigo Duterte on National Heroes' Day expressed intent to rename the Mactan-Cebu International Airport after "Lapu-Lapu."
"You know what Magellan was the first invader to set foot in the Philippines, It was Lapu-Lapu who fought," Duterte said in mixed English and Filipino in a recorded chance interview with reporters on Monday.
"Why is he more honored here?" he asked.
The president lamented how Lapu-Lapu was not properly honored. He claimed that there is a hotel and fish named after him but not a landmark. He failed to mention that there is a city in Cebu named after the hero. There is similarly a shrine with a bronze statue of him at Punta Engaño in the same city.
"Why should we name [the airport] after foreigners who only go here (in Philippines) to invade (our country)?" Duterte said in Filipino.
To rename the Mactan-Cebu International Airport to Lapu-Laput International Airport, Duterte would have to issue an executive order.
Lapu-Lapu was considered as one of the first native leaders and among the greatest figures of ancient Philippine history for refusing to acknowledge the sovereignty of Spain. He is also considered as the "hero of Mactan" and conqueror of Magellan after he led the battle on April 27, 1521. The battle of Mactan led to the death of Magellan, a Portuguese navigator and soldier who worked for Spain.
Last month, Duterte signed into law Republic Act 11040, which declares April 27 of every year as Lapu-Lapu Day or Adlaw ni Lapu-Lapu.
READ: April 27 declared as Lapu-Lapu Day, nationwide special working holiday
The law declares April 27 a special working public holiday throughout the country and a special non-working holiday in Lapu-Lapu City, Cebu.
Prior to this, the president also signed Executive Order No. 17 (EO 17) last year, creating the Order of Lapu-Lapu to recognize individuals who contributed to his campaigns against illegal drugs and illegal gambling as well as against graft and corruption.
The Order of Lapu-Lapu seeks to reward the efforts and sacrifices of the officials and personnel of the government and private citizens who gave "invaluable" or "extraordinary" service in relation to the president's campaign.