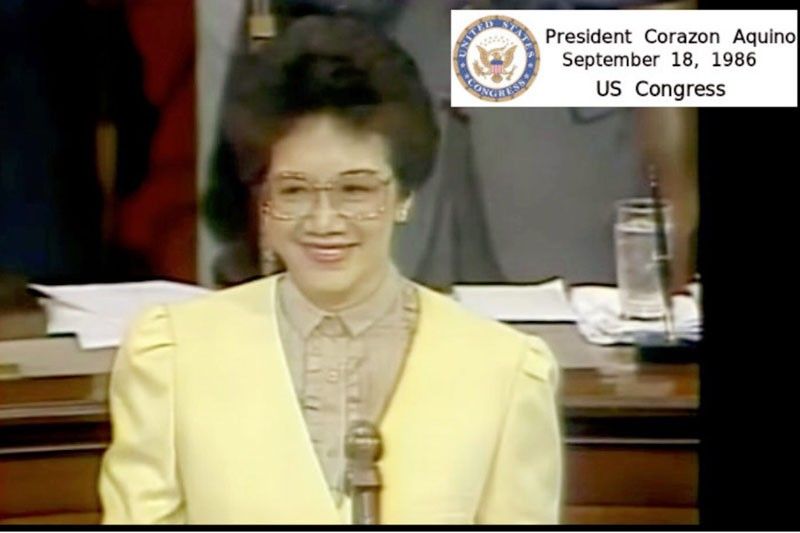 Why presidential visits are important
FILIPINO WORLDVIEW
-
Roberto R. Romulo
(The Philippine Star) - August 10, 2018 - 12:00am
Presidential visits – whether state, official or working – serve to shape and further a country's foreign policy, and in some cases, alter the course of history. That is especially true for the great powers, particularly the United States, where certain presidential visits assume historic significance. The most recent one, of course, was the first meeting between a sitting US president and a North Korean leader who had put the world on edge with his threat to use his nuclear arsenal.
For a non-global power like the Philippines, presidential visits rarely move the needle of world history. Perhaps the closest we have been to doing that was during the time of Cory Aquino. The People Power Revolution of 1986 was hailed as a seminal event in the struggle for democracy all over the world, as other peoples and other countries followed with their own versions of people power and peaceful revolution. Mrs. Aquino personified the nation that we had become, and when she visited the world's great capitals, the red carpets were unrolled to welcome her.
I still vividly remember her visit to the United States in 1986 when I was among the lucky few invited to join the business delegation. The highlight of that visit was her address to the joint session of the US Congress. No other Philippine president since then has been accorded that honor. She is also the only Filipino president ever invited to be a special guest of honor in the Bastille Day celebrations. She was invited because she symbolized to the French the Asian version of Joan of Arc, the symbol of fighting oppression. The French people and their press adored her as only the French can in their Gallic manner. She did more to enhance the world's perception of the Filipino than anyone has done so ever since.
As I said, those visits came at the intersection of world events when the repudiation of autocratic rule all over the world was beginning to gain traction. Presidential trips since then have not caught the world's attention, but have nonetheless been important domestically. They have served to affirm traditional alliances, open doors to new and non-traditional diplomatic partners, and promote business opportunities.
I was fortunate to have participated in some of the visits made during the presidency of Fidel Ramos and Gloria Arroyo. PFVR made 66 trips during his presidency and was considered the most traveled compared to his predecessors. Although a feature in previous presidential visits, it was during PFVR's terms that presidential visits became a deliberate tool for economic diplomacy and business generation. The concept of Philippines Inc. was actively promoted and a business delegation became an integral part of presidential visits. PGMA had her fair share of foreign trips during her nine years in office. She took the economic diplomacy aspect of the visit further with the creation of an advisory body of the world's most prominent business leaders and attendance at major international fora.
Keeping balance in a multi-polar world
To me the symbolic aspect of such visits are as important, if not more so given the unreliability of the numbers touted of business generated at each visit. Visits to ASEAN capitals are mandatory and usually at the beginning of presidency to symbolize where we prioritize our alliance. So too is the visit to the US which is our primary ally no matter how we deny it. Japan is an important economic partner and source of ODA. And now relations with China have also become critical and necessary. FVR and GMA kept the balance between East and West and the economic gains came as a consequence. That quest for balance can also be said of former president Joseph Estrada and Corazon Aquino.
Non-visits can also be as symbolic. President Duterte's visits or non-visits have been remarkable for their pointedness. He has made the obligatory visits to ASEAN and to Japan. He has been to China several times. He has visited Russia early in his presidency despite the fact that it has no special significance to us diplomatically and economically. He has not visited the United States and the European Union (EU) and has been coy in saying whether he would do so in the future. In fact, he had told them to go stuff it in angry response to criticism about the anti-drug war. This is almost reminiscent of former president Ferdinand Marcos who turned to China and Russia in an ultimately failed quest to lessen dependence on the West, which had become more vocal in criticizing his human rights record.
But as history has shown repeatedly, we are more comfortable and do better with countries who share our democratic values – and capitalist system - than those who do not. At the very least, economic benefits do not come at the cost of high political and security trade-offs. PRRD has only been in office for two years and so he still has the opportunity to put balance in our foreign relations.