10 big infrastructure projects to commence within 2018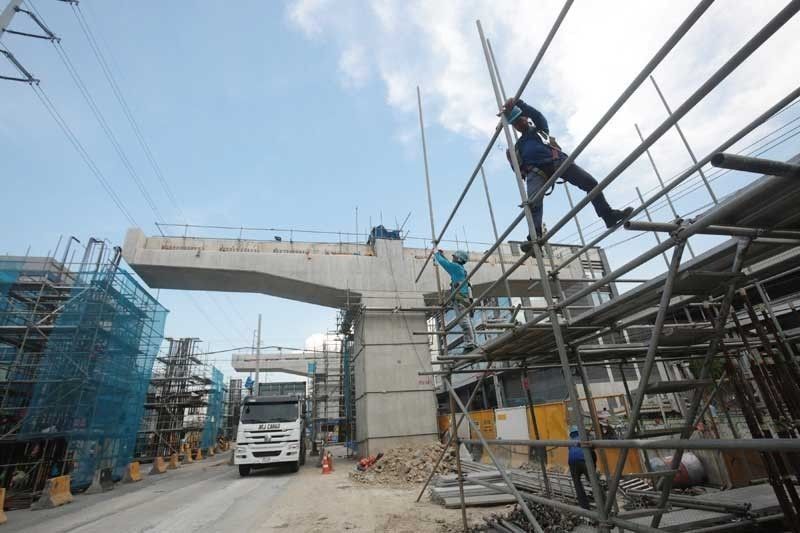 MANILA, Philippines — Construction of 10 infrastructure projects with a total cost of P59.76 billion are slated to commence this year, according to the Department of Finance (DOF).
The projects are included among the 75 big-ticket infrastructure projects under the massive infrastructure program of the Duterte administration.
Based on a document acquired by reporters, the largest among these projects is the Mindanao Rail Project Phase 1 of the Department of Transportation (DOTr).
With a total cost of P35.26 billion, the project will be financed through a loan from China with counterpart funding from the General Appropriations Act.
It will involve the construction of 102 kilometers of non-electrified, single-track rail running through Digos, Davao City and Tagum in Region 11.
Also in the pipeline for implementation this year are the P4.61 billion Binondo-Intramuros Bridge and the P1.37 billion Estrella-Pantaleon Bridge which are funded through Chinese grants.
The DOF said construction of the P4.37 billion Chino River Pump Irrigation Project will also begin this year.
The irrigation project, which will be financed through a Chinese loan, aims to irrigate around 8,700 hectares of land, benefitting about 4,350 farmers in 21 barangays from Tuao and Piat in Cagayan, and Pinukpuk in Kalinga.
Meanwhile, the DOF said the operations and maintenance of the New Bohol Airport would commence this year. The project will be implemented through a public-private partnership with a total cost of P2.34 billion.
Also moving into the construction phase are the P4.86 billion Panguil Bay Bridge Project, which is funded by South Korea through a loan and the improvement of remaining sections along Pasig River, which has a total cost of P1 billion.
The DOF said construction of the P1.78 billion Clark Green City Government Center, P850 million Clark Commercial Center, and the P3.33 billion Clark Mixed-Income Housing would also start this year.
These projects will be implemented under the PPP (joint venture) scheme.
The Duterte administration is embarking on an ambitious program to address the country's infrastructure gap.
The program requires up to P9 trillion in investments over the medium term.