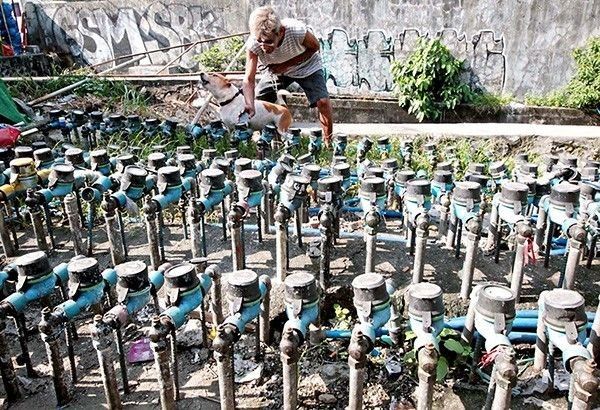 Maynilad is the largest private water concessionaire in the country in terms of customer base. It serves the areas of Caloocan, Pasay, Parañaque, Las Piñas, Muntinlupa, Valenzuela, Navotas, Malabon, and certain portions of Manila, Quezon City, Makati and Cavite.
File
CA affirms ruling in favor of Maynilad in rate hike arbitration case
(philstar.com) - June 14, 2018 - 5:17pm
MANILA, Philippines — The Court of Appeals has affirmed a lower court's decision upholding Maynilad Water Services Inc.'s legal victory over the delayed implementation of a tariff hike.
An arbitral tribunal of the International Chamber of Commerce earlier upheld Maynilad's alternative rebasing adjustment, which state-run Metropolitan Waterworks and Sewerage System (MWSS) refused to implement.
The Regional Trial Court, Branch 93 of Quezon City—acting on a petition filed by Maynilad—later confirmed the utility company's entitlement to the inclusion of corporate income tax in its tariff and a 13.41 percent rebasing adjustment that it proposed for Jan. 1, 2013 to Dec. 31, 2017. The MWSS challenged this decision with the Court of Appeals.

On Wednesday, Maynilad's parent firm, Metro Pacific Investments Corp., told the Philippine Stock Exchange that the appellate court's second division denied MWSS' petition for review due to "lack of merit."
While the MWSS may still go to the Supreme Court, "this appeal should not stay the immediate implementation of the Final Award," MPI added.
"This decision reinvigorates investor confidence in the public-private partnership program of the government, and strengthens confidence in the mechanisms for enforcement of arbitral awards," Maynilad President Ramoncito Fernandez said.
"This also ensures the continued implementation of Maynilad's capital expenditure projects that are intended to benefit further our customers," Fernandez added.
Maynilad is the largest private water concessionaire in the country in terms of customer base. It serves the areas of Caloocan, Pasay, Parañaque, Las Piñas, Muntinlupa, Valenzuela, Navotas, Malabon, and certain portions of Manila, Quezon City, Makati and Cavite. — Ian Nicolas Cigaral