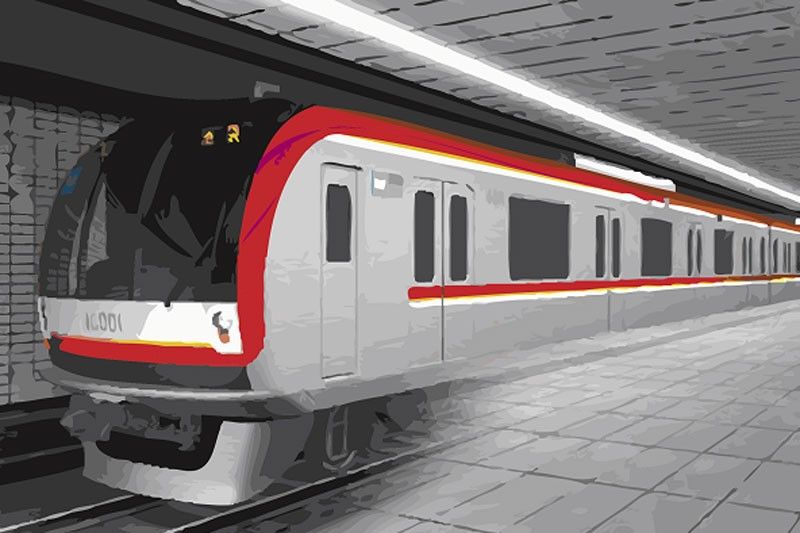 With commercial loans, interest rates are lower for high income countries as they are considered low risk and capable of making repayments.
File
Special Report: Should we be worried about Chinese loans for infrastructure buildup? (Part 2)
(The Philippine Star) - May 17, 2018 - 12:00am
(Last of two parts)
Concessional rates
JICA is known for providing loans on a concessional basis, meaning interest rates that are below commercial market rates. The rates and tenor of JICA loans are based on the income classification and the economic conditions of the borrowing countries.
With commercial loans, interest rates are lower for high income countries as they are considered low risk and capable of making repayments.
"But it's vice versa in our case. So the higher the risk, the lower the income level of the specific country is, and then we will be able to give softer loans with lower interest and longer tenor," Yamada said.
The Philippines is classified as a lower middle-income country and thus for the Metro Manila Subway Project, it was granted a tied loan with an interest rate of 0.1 percent and repayment period of 40 years with a 12-year grace period.
With tied loans, the implementing agency is required to procure 30 percent of the project contents – equipment, services or facilities – from Japan. The rest can come from any country. This type of loan is recommended for projects needing high technology from Japan such as the subway project. These comprise the rolling stocks, and the main engineering work.
With untied loans, on the other hand, the contents of the project can be procured from any origin.
Japanese ODA is not secured by physical assets, Yamada said, as the loans are guaranteed by the Philippine government.
"No collateral is necessary (for the loans). It's government-to-government lending so we take the sovereign risk. That is the only risk that we take and we basically do not require any collateral or security so long as it is secured by the government of the Philippines to repay the loan," Yamada said.
The Philippines has so far not defaulted on any of its obligations with the Japanese government. But in the event of a default or a possible default, Yamada said JICA takes specific remedial measures to get the creditor country back on a repayment schedule.
"We don't normally allow the borrower to be exempt from obligations. We ask them to reschedule the terms so they can repay the obligations. The terms and conditions may be altered in the event of a default but it needs to be coordinated," he said.
JICA also coordinates with other international creditors like the World Bank and International Monetary Fund regarding default and possible default events with the purpose of keeping them informed and to explore refinancing options through economic recovery programs. This method, however, is less desired than restructuring of loans.
JICA's strong ties with multilateral lenders also extend to the sharing of the debarment list for contractors found to be engaged in unscrupulous business practices as a way of protecting the integrity of its funded projects.
"We have a sanction system wherein we say no to such companies to participate in tenders financed by JICA. We even have a cross debarment system with the World Bank and the ADB," Yamada said.
What else should we know about Chinese loans?
Given the normally tedious nature of ODA, do Chinese loans fit the traditional definition of ODA?
"It's definitely not ODA. These are commercial loans. They are not giving away, they are lending to make money. Our concept of ODA has something to do with the Japanese. In the past, there was a war and they were repaying. And after repaying, they probably felt they have not paid enough. Maybe that's the thinking," Ang said
China has been known to aggressively provide financing to countries that lie along the trade route of its Belt and Road Initiative.
The Philippines is not on the major routes but is situated near countries that have signed up for the initiative and is currently embroiled in a territorial dispute with the Asian superpower over portions of the West Philippine Sea.
"We are not even part of that (Belt and Road Initiative)." Ang said. "It's (loans) only an accommodation because the Philippines is friendly to them. And they are here in disputed territory and they think if they can help us, maybe issues can be managed rather than come up with a head-to-head challenges," Ang said.
As Chinese loans do not conform to traditional ODA standards, it may also mean that conditions may favor China more than the Philippines.
For instance, they can demand stakes from projects funded by their loans in the event of a default and can demand exclusive use of Chinese contractors.
"The operation of ports, for example, yes. It is a business proposition, a business transaction" said Ang of the situation Sri Lanka found itself in.
But the line can be drawn on land as is dictated by the Constitution, he said.
"You cannot collateralize our islands. No government can use national patrimony (as collateral). Our constitution bars it. Foreigners cannot own land (in the Philippines)," he said.
Economic managers can also keep the territorial dispute issue separate from the conditions of the loans by specifying it in the contract.
"Very clearly, that can be stated in the contract. That is is a contract to borrow money to finance infrastructure," he said. "The underlying thing here, after all, is friendship."
Preventing a debt trap
Gilbert Llanto, former president of state-run think tank Philippine Institute for Development Studies (PIDS) said in accepting ODA, the socio-economic benefits for the borrowing country – employment generation, economy-boosting capacibilites etc. – of projects must far outweigh the costs.
"The estimated benefits must exceed perceived costs and must have high social return," Llanto said adding, "a public project failing this general scrutiny should be very carefully reviewed, and rejected if it fails to pass these tests."
Economic managers, he said, should also be wary of currency risks associated with foreign loans.
"ODA is a good way to finance infrastructure. It is cheaper than loans obtained from the capital market but one risk is currency risk," Llanto said.
Ang said the Philippines may only borrow a small portion of its infra funding needs from China as the country can look at other sources of funds as it is now rated investment grade.
"Those countries that fell into a debt trap are not investment grade. We can play around with whom we can borrow so I think China will only fund a small portion of it. How can we fall into a debt trap if China is not the main source of loans? Japan will fund most of it," he said.
While accepting loans from China come with political considerations, economic managers must also ensure that doing so will not just be for political accommodation, Ang said.
"A debt trap cannot possibly happen if you have good economic managers. I believe they know history, they are seasoned people. I'm banking on their experience and knowledge that they are not going to test China for the sale of friendship alone but there is economic logic to it," he said.
Looking forward
As the economy continues to reach new heights, Yamada sees the country's infrastructure needs evolving to more sophisticated ones that would require even greater financing in the long term.
"The level of income of the country is getting over $3,000 per annum per head. It's really a time when people spend more. So you see more diversification in the country's need to develop infrastructure such as transport and power," he said.
These projects, he said, can expand to include those for disaster and risk reduction management, which are often overlooked if a country has limited funding options.
"All of these things are emerging. In the mid to long term, we will see a diversification of infrastructure needs to catch up with the growth. And a lot of funds will be needed for this. The country is getting better on managing macroeconomic fundamentals. Sovereign rating is investment grade and the country can raise funds from more sources. With the speed of growth, you will need to borrow from more sources like us. So my perspective is we will have a more diversified and growing relationship in terms of developing infrastructure," Yamada said.
Despite the challenges brought about by the ambitious building program by the Duterte administration, JICA is pleased that the wheels are finally set in motion as this is encouraging to investors.
"Lack of infra has always been the largest bottlenecks in doing business for investors here in this country. I think removing these bottlenecks, especially in transport in the metropolitan area, is one of the concerns the Japanese companies have. I think so far, private companies in Japan are really supportive of what we are doing especially in terms of public transport," he said.
"Compared with the past administration, there were plans but nothing got through. But with this administration, we are actually seeing projects moving forward. It?s always good to see that there is development in terms of getting projects done at maximum speed. This makes foreign investors feel secure and encouraged as to the capability of the government. That is really an encouraging message," Yamada concluded.