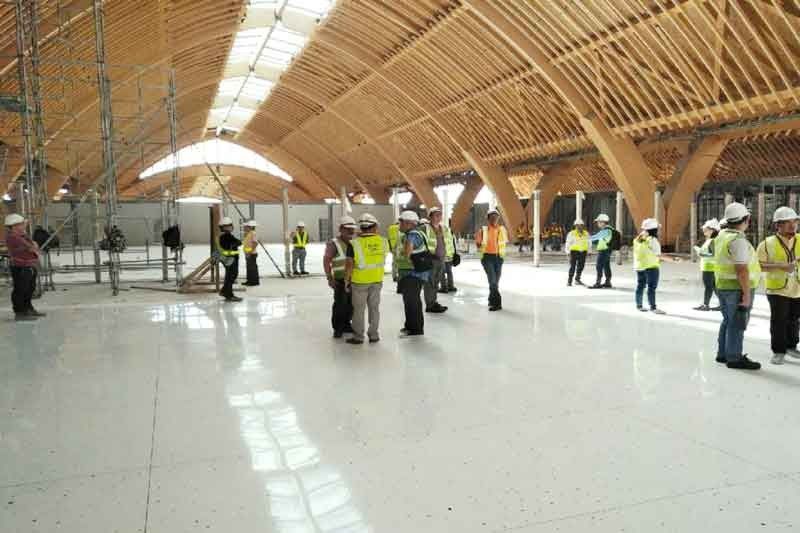 The Mactan Cebu International Airport Terminal 2 is on track for the June 7 inauguration which will be led by President Duterte. Photos show the check-in hall (above) and the passenger waiting area (below) of the newly constructed Terminal 2.
GMCAC ready to embark on 2nd phase of MCIA development
Marianne Go
(The Philippine Star) - May 7, 2018 - 12:00am
MACTAN, Cebu, Philippines — Even as it is just about ready to inaugurate and start full operations of its newly constructed Terminal 2 of the Mactan Cebu International Airport (MCIA) by June this year, GMR-Megawide Cebu Airport Corp. (GMCAC) is preparing for the second phase of its 50-year masterplan for the country's second international gateway.
In a briefing and preview of the MCIA Terminal 2 here, Louie Ferrer, president of GMCAC, and Andrew Harrison, chief executive advisor of GMCAC, told reporters, that they are already working on getting the necessary regulatory approvals to start development work on the second phase of their 50-year masterplan for MCIA which would involve an estimated $4 billion expansion of the runway facilities of the airport.
Ferrer and Harrison said apart from the construction of the new Terminal 2 and renovation of Terminal 1, the development plan for MCIA would logically involve the expansion of the runway facilities of the airport.
GMCAC, Ferrer said, has actually gotten original proponent status for its runway development proposal as early as February this year, but would still need regulatory approval for the project from the National Economic and Development Authority (NEDA).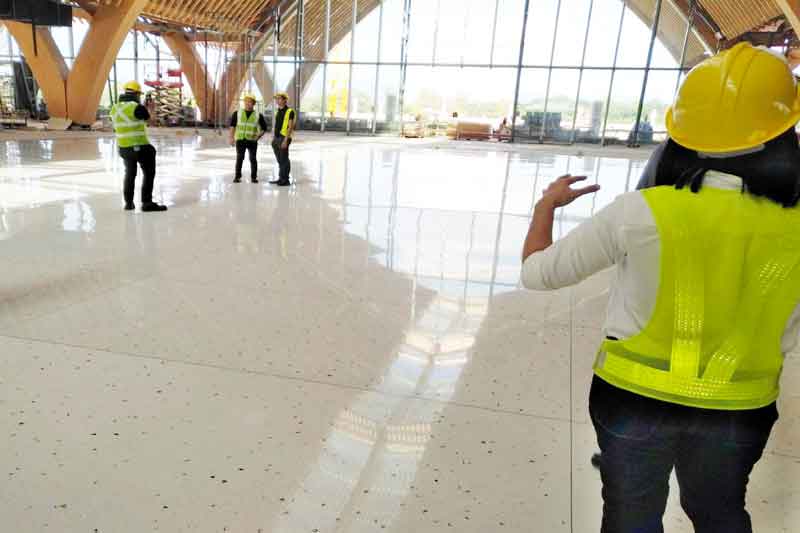 The second phase of its development plan for MCIA would include construction of a parallel emergency runway beside the existing runway so that repair and upgrade of the original runway could be undertaken without disrupting operations.
A longer third runway would also be built to accommodate an expected increase in aircraft traffic, but it would involve some land reclamation and relocation of the existing Mactan Export Processing Zone.
For now, though, GMCAC is on target for the June 7 formal inauguration of the 65,000 square meters Terminal 2 by no less than President Duterte, although full commercial operations would start on June 22.
Upon its full commercial operations on June 22, MCIA T2 would service all international operations and Terminal 1 would be dedicated to domestic flights.
GMCAC would also finally start work on a one-year upgrade and renovation of Terminal 1.
It is expected that with the opening of Terminal 2, MCIA would increase its passenger capacity to 12.5 million.
GMCAC has a 25 year operations and maintenance concession agreement for MCIA.
MCIA's O&M was turned over to GMCAC in November 2014, but construction of Terminal 2 was initially delayed due the government's failure to secure the right of way and relocate the Philippine Air Force facilities adjacent to MCIA.
However, despite the delay, GMCAC was still able to catch up and deliver ahead of its deadline, Ferrer said.