BDO, Metrobank, BPI lead banking industry in 2017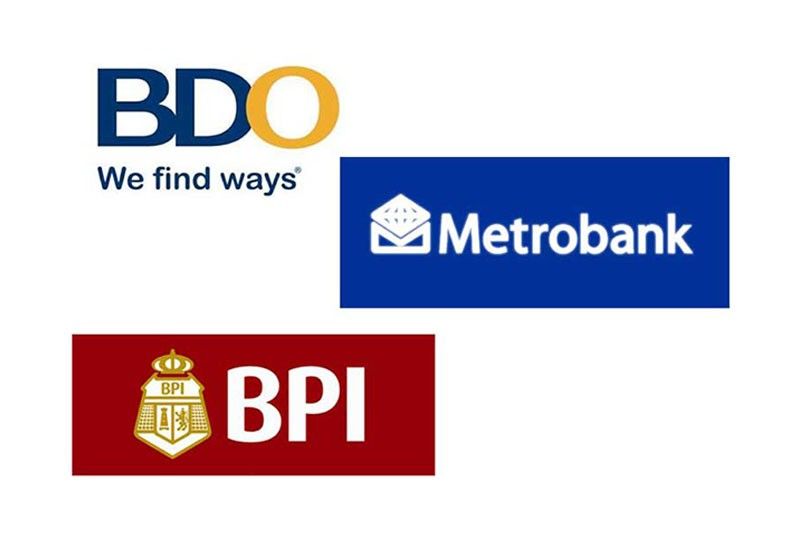 MANILA, Philippines — BDO Unibank Inc. remained as the most dominant bank in the country in terms of total assets, capital, deposits, and loans last year, data from the Bangko Sentral ng Pilipinas (BSP) showed.
The country's largest lender, controlled by the family of retail and banking magnate Henry Sy, topped the list in terms of total assets with P2.53 trillion last year from P2.2 trillion in 2016, followed by Metropolitan Bank & Trust Co. of taipan George SK Ty with P1.71 trillion, up from P1.55 trillion.
Ayala-led Bank of the Philippine Islands (BPI) placed third with P1.64 trillion, followed by government-run Land Bank of the Philippines with P1.61 trillion, Philippine National Bank of airline and tobacco magnate Lucio Tan with P779.79 billion Security Bank with P755.77 billion and another Sy-led bank China Bank, with P665.93 billion.
Completing the top 10 are state-owned Development Bank of the Philippines with P597.05 billion, Aboitiz-owned Union Bank of the Philippines with P556.08 billion, and Rizal Commercial Banking Corp. of the late tycoon Alfonso Yuchengco with P443.32 billion.
In terms of capital, BDO also led the industry with P297.37 billion, followed by Metrobank with P196.17 billion, BPI with P176.84 billion, PNB with P108.9 billion, and Landbank with P104.59 billion.
BDO also topped the list in terms of deposits with P2.04 trillion, followed by Landbank's P1.42 trillion, BPI's P1.32 trillion, Metrobank's P1.31 trillion and PNB's P597.1 billion.
The Sy-owned bank likewise ranked first in terms of total loans and receivables with P1.72 trillion, followed by Metrobank with P1 trillion, BPI with P990.82 billion, Landbank with P662.1 billion and PNB with P436.36 billion.
Philippine banks booked a double-digit growth of 11.6 percent in total resources to P15.52 trillion last year from P13.91 trillion in 2016.
BSP Governor Nestor Espenilla Jr. said the country's banking system remains safe and sound, with robust performance and sustained expansion in credit.
He said the strength of the banking sector is complemented by improved asset quality, firm liquidity position, and robust capitalization.