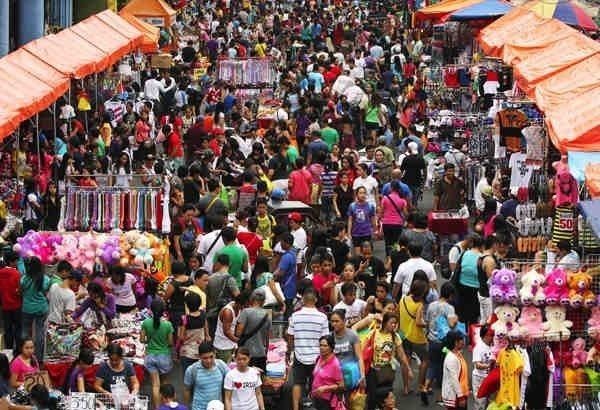 If realized, the Finance department's estimate would breach the Bangko Sentral ng Pilipinas' 2-4 percent target range.
File
Consumer prices likely picked up further in March — DOF
MANILA, Philippines — Consumer prices likely surged at a faster pace in March, with the uptick in prices of "sin" products seen stoking inflationary pressure, the Department of Finance said Wednesday.
In an economic bulletin sent to reporters, the DOF forecasts March inflation to hit 4.1 percent using 2012 as base year, a fresh peak for monthly inflation.
Under the old 2006-based consumer price index, inflation last month likely clocked 5.0 percent, the DOF said.
If realized, the Finance department's estimate would breach the Bangko Sentral ng Pilipinas' 2-4 percent target range. The central bank last week said it expects March inflation to settle at 3.8-4.6 percent under the rebased index.
"Sin products are significantly driving the inflationary pressure. Of the 4.1 percent forecast inflation rate for March, sin products account for as much as 0.5 percentage point, much higher than their contribution of only 0.16 percentage point in the same month last year," the DOF said.
The Philippine Statistics Authority recently announced it would shift the base year for monthly CPI to 2012 from 2006 to reflect "economic, social and technological changes" that likely influenced consumption patterns.
The PSA will release the March inflation data on April 5.
Last February, inflation, as calculated on 2012 base-year, accelerated to a three-year high of 3.9 percent, which the BSP partly attributed to "full pass-through cost" of a tax reform law that slapped higher excise levies on fuel and cigarettes, among others.
Overall price spikes averaged 3.7 percent for the first two months of 2018 under the 2012 base year, hovering on the top end of the BSP's annual inflation target.
As expected, the central bank on March 22, left key rates unchanged, dashing the prospect of an interest rate hike to anchor inflation expectations and keep local yields competitive.
But BSP Governor Nestor Espenilla, Jr. acknowledged that inflation expectations "have started to rise and will therefore need to be monitored closely in the coming months."
The BSP chief likewise said the economy is sturdy enough to "absorb some policy tightening if warranted"—a clear signal that the central bank's door is open for adjustments in benchmark interest rate.
Using the revised price index, the central bank projects inflation to average 3.9 percent this year, before easing to 3 percent in 2019.