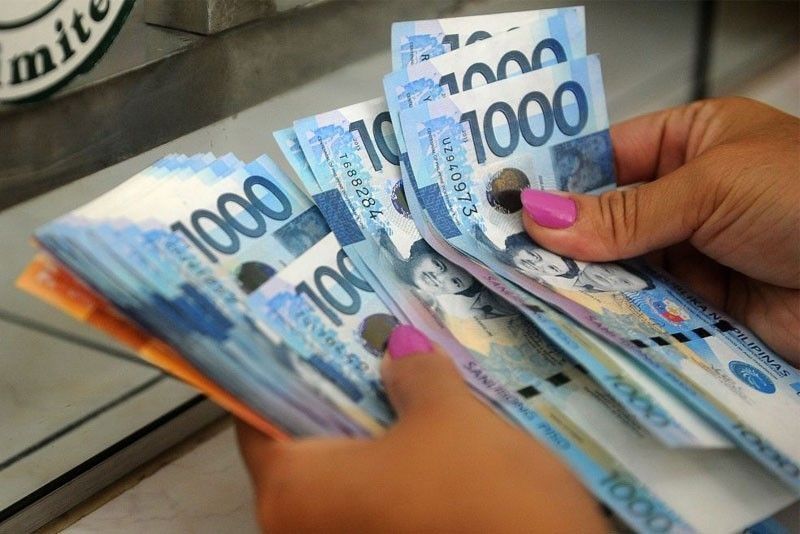 Euben Paraceulles, economist at the Japanese stock brokerage, said the central bank's Monetary Board is likely to further trim the reserve requirement ratio (RRR) that currently stands at 19 percent. AP/File
Banks' reserve ratio likely reduced to 18%
MANILA, Philippines — Nomura Securities said the Bangko Sentral ng Pilipinas (BSP) is likely to further slash the level of deposits banks are required to maintain with the central bank soon.
Euben Paraceulles, economist at the Japanese stock brokerage, said the central bank's Monetary Board is likely to further trim the reserve requirement ratio (RRR) that currently stands at 19 percent.
"We maintain our view that BSP plans another 100 basis point RRR cut within the next few weeks to 18 percent from 19 percent, which, in addition to inflation risks, provides an impetus for policy rate hikes later this year," he said.
Last March 2, the RRR was reduced to 19 percent from 20 percent, releasing about P90 billion in additional liquidity into the financial system.
The additional liquidity into the system was easily absorbed by the term deposit auction facility (TDF) as its volume was raised to P110 billion from P40 billion at the start of the year.
Despite the reduction, the Philippines still has the highest RRR in the region compared to China's 17 percent, Brazil's 15.5 percent, Indonesia's 12 percent, Thailand's six percent, Taiwan's six percent, India's four percent Malaysia's 3.5 percent, Singapore's three percent, and Japan's 0.8 percent.
The reduction of the level of deposits banks are required to keep in the central bank vault allows banks to lend more to different sectors, thereby supporting the country's expanding economy.
BSP Governor Nestor Espenilla Jr. has made clear his intention to slash the ultra-high RRR to single-digit levels gradually to allow efficient absorption and mobilization of liquidity.
He had said the shift to the interest rate corridor (IRC) framework with the introduction of the term deposit auction facility (TDF) in June 2016 has given the regulator sufficient flexibility.
Espenilla added the effective implementation of the IRC now provides the BSP sufficient flexibility to increase reliance on market-based instruments for liquidity management.
"Initial evidence based on the last three TDF auctions since the first RRR cut took effect are encouraging and indicative of the potency of the IRC facilities for liquidity absorption. We can definitely do more as the system continues to mature," he said.
The BSP has maintained an accommodative policy stance through a low interest rate regime over the past three years to support the growing economy. It last raised interest rates by 25 basis points in September 2014.
Monetary authorities said there is no need to tweak interest rates at the moment as the elevated inflation this year due to the transitory impact of the implementation of Republic Act 10963 or the Tax Reform for Acceleration and Inclusion (TRAIN) law would ease back to within the two to four percent target next year.