Insurance Commission closes 5 non-life insurance firms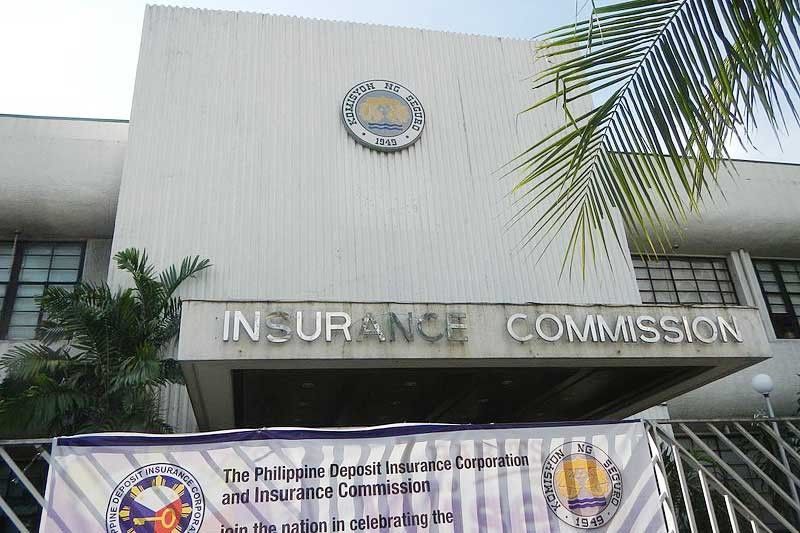 MANILA, Philippines — The Insurance Commission (IC) has shut down the operations of five non-life insurance companies due to their failure to comply with the capital requirements set by the Insurance Code.
In a statement, Insurance commissioner Dennis Funa said the five firms placed under conservatorship are First Integrated Bonding and Insurance Co. Inc., Investors Assurance Corp., Metropolitan Insurance Co. Inc., Plaridel Surety and Insurance Co. and Premier Insurance and Surety Corp.
Funa clarified, however, that the companies were not closed due to weak financial status, but rather due to their inability to meet the increase in the minimum net worth requirement of insurance companies to P550 million starting 2016.
"These companies are not operating on net losses. Based on the respective 2016 annual statements of the companies, all have positive net worth, but short of the minimum amount required under the Insurance Code," Funa said.
According to the insurance chief, the companies were ordered to cease from issuing new policies, or renewing any kind or character of insurance business after being placed under conservatorship.
Funa said the IC has appointed a conservator for each company who would be in charge of the management of the company, as well as its assets and liabilities.
"The process of placing a company under conservatorship is primarily aimed at restoring the viability of the company and allows the commission, through the appointed conservator, to become more directly involved in the management of the company," Funa said.
"To achieve this objective, a conservator is empowered by law to exercise all powers necessary to preserve the assets of the company," he said.
Under conservatorship, Funa said the operations of a company would still be "business as usual," including the processing and payment of claims, except it cannot sell new insurance policies anymore.
"This means all insurance contracts issued before the conservatorship order remain valid and the obligation of the company towards its policyholders still exists until the expiration of their policies," Funa said.
However, Funa said placing the companies under conservatorship does not necessarily mean they would permanently close shop, as they could still explore various routes to return into the business—including entering into a merger, or infusing fresh capital to meet the minimum capital requirement.
Under Republic Act 10607 or the Amended Insurance Code of the Philippines, new players in the industry are required P1 billion in paid-up capital when they establish their business in the country.
Existing insurers, for their part, must have a paid-up capital of at least P250 million by June 2013, P550 million by December 2016, P900 million by December 2019 and P1.3 billion by December 2022.
Aside from the five companies, the IC said six non-life insurers have also decided to voluntarily surrender their licenses due to their inability to comply with the capital requirement.
As a result, the IC said non-life insurance companies operating in the Philippines have been trimmed to 55 from 66.