DTI chief bats for continuation of legitimate contractualization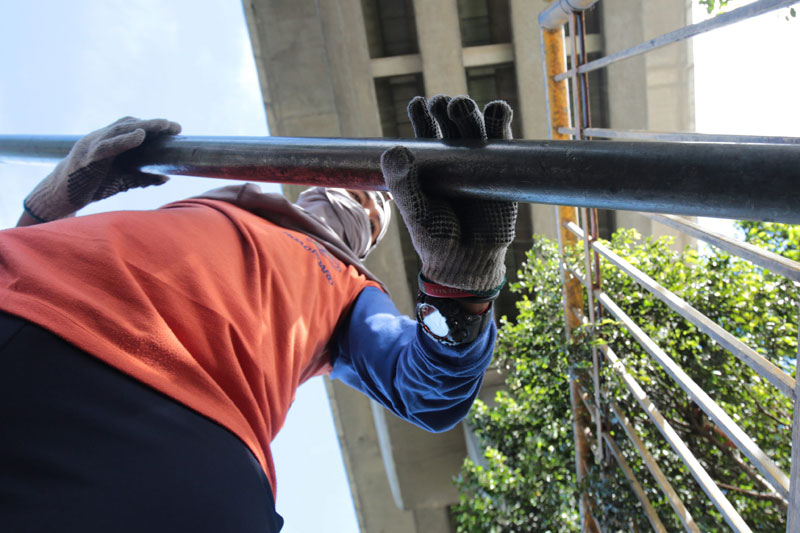 MANILA, Philippines — Trade Secretary Ramon Lopez said he is batting for the continuation of the practice of legitimate contractualization amid renewed calls from labor groups to ban all forms of contracting.
"We wish to pursue the position that legitimate contractualization is allowed by the Labor Code. That it is legal and that an EO cannot change that. That it is not unfair because jobs are created and they will be a permanent status in the contractor," Lopez said.
He said a draft Executive Order (EO) banning contracting is being pushed again by the labor sector.
The trade chief pointed out that the so-called "endo" or 5-5-5 is the unacceptable practice and as promised by President Duterte, has already been stopped.
"Even President Duterte mentioned that in reality there should be a healthy balance between employers' flexibility with employees' security of tenure if we need to encourage more investors and job generation," he said.
Lopez said maintaining the flexibility of employers also bodes well for workers as it would result in more investments and jobs.
"There will be no discussions on permanent status or security of tenure if investments will be reduced and jobs will be lost. The labor sector will suffer more," he said.
"What is needed is human resource development, increase in productivity, hardwork, proper mindset, and personal development to be regularized and promoted. Thus, we should continue with a formula to allow legitimate contractualization, and permanent status and benefits can be given either directly by employers or by the contractors," Lopez added.
Duterte earlier said a compromise agreement on the issue of labor contractualization is being eyed as he admitted that he cannot force businesses to provide complete benefits to workers.