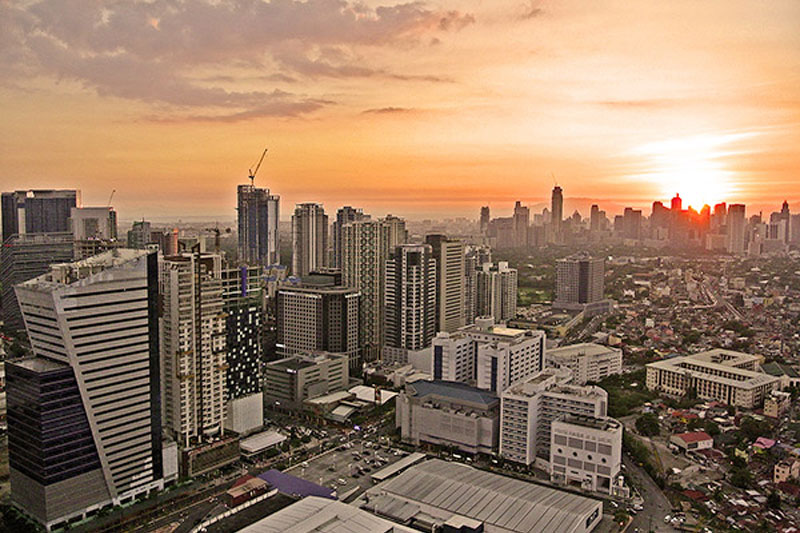 Massimo Bassetti, economist at Focus Economics, said they see the country's gross domestic product (GDP) growth slowing to 6.6 percent this year and further to 6.5 percent next year from 6.7 percent last year. Paulo Alcazaren
Economists see Philippines growth easing
MANILA, Philippines — Think tanks Focus Economics and BMI Research said the pace of economic expansion in the Philippines would further ease over the next two years after peaking at nearly seven percent in 2016.
Massimo Bassetti, economist at Focus Economics, said they see the country's gross domestic product (GDP) growth slowing to 6.6 percent this year and further to 6.5 percent next year from 6.7 percent last year.
"This year should see the economy expanding at a pace broadly similar to 2017," he said.
The economist pointed out that household spending is expected to expand robustly, thanks to growing remittances and the measures contained in Republic Act 10963 or the Tax Reform for Acceleration and Inclusion (TRAIN) Law.
"The TRAIN came into effect at the beginning of 2018 and entails lower personal income tax rates for most of the population," he said.
Bassetti also cited the government's strong investment push should continue to buttress fixed investment and contribute to filling part of the infrastructure gap.
BMI Research, a unit of the Fitch Group, has penciled a bleaker outlook for the Philippines with GDP expansion tapering off to 6.3 percent this year given the deterioration in the business environment.
"However, we note that this is still a very respectable growth figure, which will be supported by positive demographics, the strong public infrastructure drive, and increasing trade links with China," it said.
While growth headwinds are mounting in the near term as the business environment deteriorates, BMI said the Philippine economy would continue to be buoyed by strong demographic trends supporting savings, increased trade and investment links with China and Japan as well as a strong public infrastructure drive.
"This should see real GDP growth in the Philippines average above six percent over the medium term," it added.
The Duterte administration has committed to spend P8.4 trillion on crucial infrastructure projects under the Build Build Build program until 2022.
The government's decision to overhaul the tax system would boost government revenue and create a more equitable and efficient tax system, BMI said.
It pointed out it expects the worsening business environment to continue to weigh on private sector investment over the coming quarters.
"In our view, the slowdown in investment is indicative that the Duterte administration's violent anti-drug war has likely had a negative impact on investor sentiment, while a rise in Trump's protectionist rhetoric has led many US investors adopting a wait-and-see approach with regards to new ventures in locating their business offshore," the Fitch research arm said.