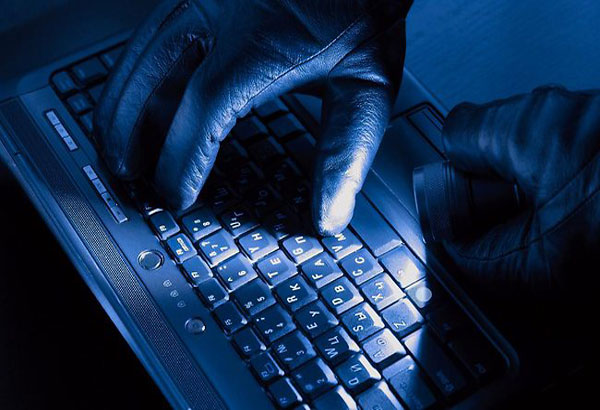 The study titled "Cybersecurity in ASEAN: An Urgent Call to Action"— which was commissioned by Cisco Systems, Inc.—also said the Philippines should invest as much as $8.8 billion on cybersecurity between now and 2025 to be in line with the average benchmark for mature markets like the US, UK and Germany. File
Philippines should spend $22.8 billion on cybersecurity — study
MANILA, Philippines — The Philippines should spend a hefty $22.8 billion from 2017 to 2022 in order to match "best-in-class" cybersecurity defense, a new research by global management consulting firm AT Kearney recommended.
The study titled "Cybersecurity in ASEAN: An Urgent Call to Action"— which was commissioned by Cisco Systems, Inc.—also said the Philippines should invest as much as $8.8 billion on cybersecurity between now and 2025 to be in line with the average benchmark for mature markets like the US, UK and Germany.
In 2017, the Philippines only spent 0.04 percent of its gross domestic product on cybersecurity, the research said.
"When benchmarking national cybersecurity spending as a percentage of GDP, most ASEAN (Association of Southeast Asian Nations) countries fall below the global average and well below best-in-class, creating a potential risk of insufficient spend relative to a rapidly escalating threat landscape," AT Kearny found.
"Cyber risks could impede trust and resilience in the digital economy and prevent the region from realizing its full digital potential," it added.
"ASEAN countries have already been used as launchpads for attacks, either as vulnerable hotbeds of unsecured infrastructure or as well-connected hubs to initiate attacks."
The Philippine Department of Information and Communications Technology early last year launched the National Cybersecurity Plan 2022 to implement cyber resiliency measures, as well as to ensure continuous operation of the nation's critical infostructures.
AT Kearny's research stressed that while the Philippines has enacted the Cybercrime Prevention Act and the Data Privacy Act, the country has "no cybersecurity-specific laws."
Nonetheless, the study said the Philippines—together with Indonesia, Vietnam, and Malaysia— is expected to see the highest growth in cybersecurity spending "as they address gaps in infrastructure and as the managed service landscape evolves."