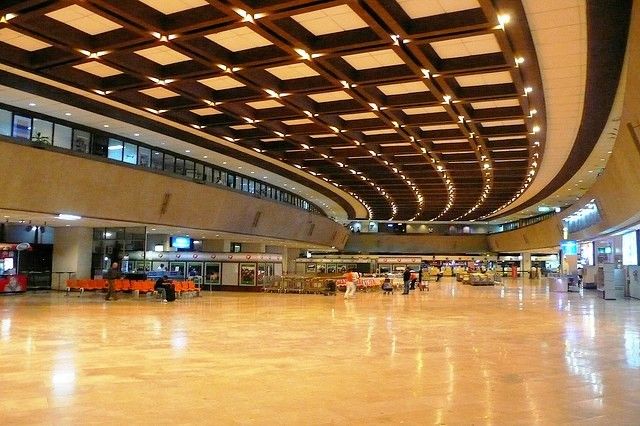 Megawide-SSS is expected to compete with the "super consortium," which comprises seven of the country's biggest conglomerates. Curoninja/CC BY-NC
Megawide-SSS eyes NAIA rehab
MANILA, Philippines - The consortium of Megawide Construction Corp. and state-run Social Security System (SSS) is considering submitting an unsolicited proposal for the rehabilitation of the congested Ninoy Aquino International Airport (NAIA).
"We are looking at the feasibility of participating as a consortium in the redevelopment of NAIA. We have created a joint task force with Megawide," SSS chairman Amado Valdez said in a briefing yesterday.
Megawide-SSS is expected to compete with the "super consortium," which comprises seven of the country's biggest conglomerates.
Conglomerates Aboitiz Equity Ventures, Ayala Corp., Alliance Global, Lucio Tan Group, Filinvest Land Inc., JG Summit Holdings Inc. and Metro Pacific Investments Corp. have banded together to bid for the NAIA redevelopment.
"The NAIA project will be a fair and square open market competition. We have to work out the details so we can submit our proposal to the investment oversight committee," Valdez said.
SSS commissioner Jose Gabriel La Vina said the agency's partnership with Megawide has an edge after the listed construction and engineering firm recently bagged the contract for the design, engineering and construction of the new passenger terminal building at the Clark International Airport.
"We have the edge in the sense that we already have Clark. The inter-operability of these two airports (Clark and NAIA) will be critical. If there are two different operators, it might pose certain problems. It's better to have just one operator," La Vina said.
"From Megawide's point of view and those of SSS members, controlling the gateway to the capital is very strategic," he added.
Meanwhile, Megawide chief marketing and information officer Louie Ferrer said the company is also interested in other airport projects in the country.
"There are many airports in the Philippines and so far what have been privatized are just two or three airports," Ferrer said.
Ferrer said Megawide is also looking at the rail sector.
SSS holds a 5.2 percent stake in Megawide, equivalent to 110.53 million shares.
"We see investments in the infrastructure sector as viable given the level of funding being poured by the public and private sectors into the infrastructure drive," Valdez said.
The pension fund's financial position remains stable with total assets of P511.72 billion, up 7.4 percent due to the increase in investments. Its investment reserve fund went up 5.6 percent to P490.32 billion as of Sept. 30 last year.
Megawide, on the other hand, reported a seven percent rise in its net income in the nine months ending September last year to P1.7 billion.