TRAIN seen to cause slowdown in car sales
January 12, 2018 | 6:37pm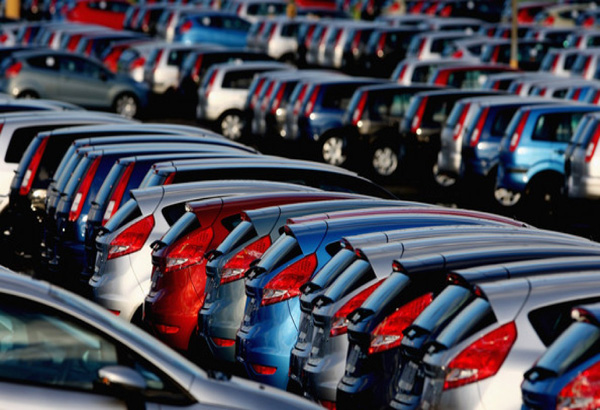 MANILA, Philippines — A group of big car manufacturers on Friday said they expect a slowdown in sales growth this year following the approval of a new law that restructures the rates on excise tax imposed on automobiles.
In a report by ANC Channel's "Market Edge," Chamber of Automotive Manufacturers of the Philippines (CAMPI) president Rommel Gutierrez said the industry sees looming "uncertainties" after the government imposed higher excise taxes on cars.
President Rodrigo Duterte last December 19 signed into law Republic Act No. 10963, or the Tax Reform for Acceleration and Inclusion (TRAIN) Act, which overhauled the country's 20-year-old tax regime.
Under the TRAIN law, personal income tax rates will be reduced while projected revenues to be foregone will be offset by higher excise levies on petroleum and automobiles, among others.
"We have been recording impressive increase in sales for the past years," said Gutierrez, who is also the vice president for corporate affairs of Toyota Motor Philippines.
"We expect some kind of slowdown especially the first or second quarter this year. But we think overall the market will adjust itself," he added.
READ: Toyota sees sales slowdown in 2018
The Department of Finance earlier said the new excise tax system for automobiles was not just a revenue-enhancing measure but also a way to address pollution and congestion by discouraging the purchase of new cars.
According to a survey done by the DOF, 80 percent of families in the Philippines do not own cars.
To encourage cleaner transportation, electric vehicles are exempt while hybrid cars will be taxed at half rates. Meanwhile, pick-ups, which are commonly used by businessmen and entrepreneurs for commercial and agricultural purposes, are excluded as well.
READ: Quick facts: What you need to know about the new excise tax rates for cars
In his speech in February last year, Duterte promised car makers that the higher tax on automobiles won't be a step backwards that would undermine an incentive that is already greasing the wheels of the industry's growth.