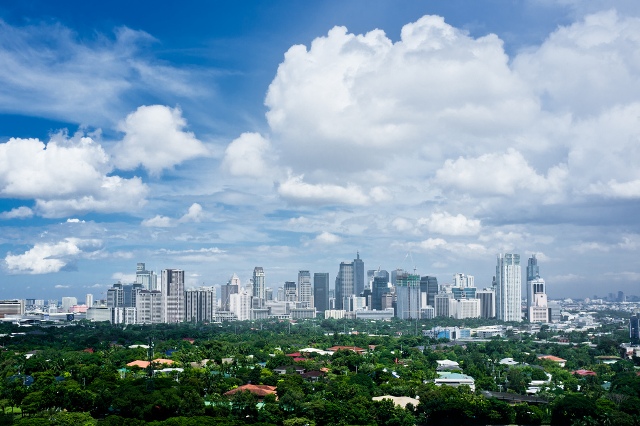 The Philippine economy grew at a sizzling pace in the second quarter, topping expectations as a government-led construction boom and an extended rebound in the farm sector took some of the sting off a peso wallowing at 11-year lows. Benson Kua/CC BY-SA, File
Top 1000: How key business sectors performed
MANILA, Philippines — After the Philippine economy grew at a three-year high two years ago and provided impetus to meet 2017's higher goal, how did companies from different sectors perform in 2016?
According to BusinessWorld's 2017 list of Top 1000 corporations in the Philippines, the country's manufacturing sector continued to show robust growth in 2016 based on gross revenue.
Gross revenue is computed by combining net sales and non-operating income.
The manufacturing sector's gross revenue grew 10.3 percent in 2016 to P3.65 trillion, ranking first out of 18 sectors in the Top 1000 list.
"Most of the manufacturing sub-components registered growth with double-digit increases," it said.
With an 11 percent change in gross revenue to P2 trillion, wholesale and retail trade sector came second in the list, followed by financial and insurance activities sector (P1.29 trillion); electricity, gas, steam and air conditioning supply sector (P667.96 billion); and information and communication sector (P463.75 billion).
Settling at the bottom of the list is "public administration and defense; compulsory social security" sector with a gross revenue of P7.98 billion, although it grew 18.5 percent in 2016 compared to a year ago.
Across sectors, only the education sector incurred a decline in gross revenue, slipping 3.2 percent to P10.27 billion.
Meanwhile, the combined gross revenue of all 18 sectors grew 9.7 percent to P9.88 trillion in 2016.
The Top 1000 firms' performance in 2016 is reflective of the overall economic performance that year with gross domestic product growth of 6.9 percent being the fastest in three years as well as the second fastest among its Asian neighbors.