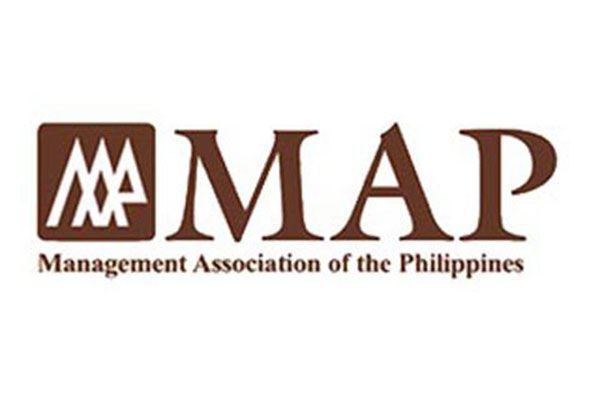 Ease of doing business, data privacy among top MAP priorities
(The Philippine Star) - January 4, 2018 - 12:00am
MANILA, Philippines — The Management Association of the Philippines (MAP) plans to push for more reforms in the areas of competitiveness and cyber security this year as it recognizes the disruptions to businesses due to advancements in technology.
Ease of doing business, business disruptions and data privacy will be the three priority programs of the MAP this year, the business group said yesterday.
"In pursuing its mission of promoting management excellence for nation-building, the MAP partners with the business community, the government, the academe and the civil society in pushing for reforms that will help the country improve its competitiveness, enable businesses to capitalize on disruptions, encourage the government to sustain a level-playing business environment, and inspire the citizenry to contribute to social progress," MAP president Ramoncito Fernandez said.
For this year, Fernandez said MAP's theme would center on "competing in the age of disruption."
"The MAP encourages collaborative and transformative programs that will help organizations face the massive disruptions caused by advancements in technology, innovations in business models, prominence of borderless competition, adaptation to climate change and dynamism in geopolitics," he said.
In the World Bank Group's Doing Business 2018 report released last October, the country's ranking plunged 14 notches to 113th from the previous year's 99th across 190 economies.
The World Economic Forum's Global Competitiveness Report 2017-2018 released in September, meanwhile, showed the Philippines ranked 56th out of 137 countries, up from its 57th position the previous year.
As far as data privacy is concerned, the National Privacy Commission (NPC) reported last month that around 171,000 Filipino citizens consisting of drivers and passengers were affected by the Uber data breach of 2016.
Uber earlier confirmed to NPC that personal information of Filipinos were exposed in line with the data breach incident in October 2016 which compromised the names and driver's licenses of around 600,000 drivers in the US and some personal information of 57 million Uber users around the world.
Fernandez, president and CEO of Maynilad Water Services, will lead the MAP this year along with Donald Lim of Dentsu Aegis Network Philippines as vice president, Riza Mantaring of Sun Life Financial Philippines as treasurer, Cesar Romero as assistant treasurer, and Carol Dominguez of John Clements Consultants as secretary.
The group's other board members for 2018 are Rene Almendras, president and CEO of AC Infrastructure Holdings Corp.; Romy Bernardo, managing director of Lazaro Bernardo Tiu & Associates; Fred Pascual, special adviser of the University of the Philippines; and Peter Wallace, chair of Wallace Business Forum.