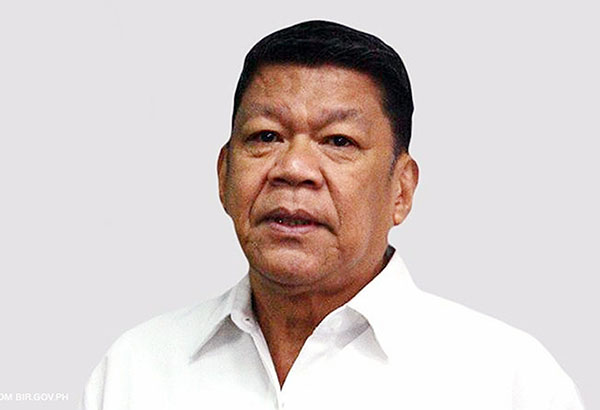 BIR eases documentary requirements for MSMEs
MANILA, Philippines — The Bureau of Internal Revenue (BIR) will simplify the renewal of business permits of micro, small and medium-scale enterprises (MSMEs) following the implementation of the first package of the tax reform law.
BIR commissioner Caesar Dulay said cutting down the documentary requirements needed to register or renew permits for businesses, particularly MSMEs, is ongoing at the bureau.
"After the (tax reform) package, we'll go into that streamlining process, although it's an ongoing work being done by BIR. Even the procedures, we will cut down on the documentary requirements," Dulay told Finance Secretary Carlos Dominguez III.
The finance chief issued the marching order to Dulay after receiving complaints from MSME owners about the tedious process they have to undergo to renew their BIR Certificates of Registration (CORs) in the bureau's regional offices.
To renew a business permit, the applicant must first secure a barangay clearance and mayor's business permit renewal that requires several documents such as the original copy of the mayor's permit for the previous year, proof of payment for the permit, income statements, contract of lease, among others, which could take one to two weeks.
After obtaining these permits, the applicant can now proceed to the BIR to have the COR renewed with the payment of an annual registration fee for every separate or distinct establishment or place of business.
In a recent forum, Dominguez said the government is instituting reforms to further improve the ease of doing business, such as setting up the online trading platform TradeNet to fully automate licensing, permit-issuing, clearance and certification systems; and the Inter-Agency Business Process Interoperability program that aims to simplify and harmonize import and export documentation.
The Department of Finance has also formed an anti-red tape task force to cut redundant requirements and processes in the bureaucracy, Dominguez said.
Dennis Reyes, the DOF's technology modernization architect, said various Cabinet departments are also fine-tuning the establishment of the Philippine Business Data Bank (PBDB) down to the local government level.
Dominguez said the growth of the MSME sector, which employs nine out of 10 Filipinos, is the key to achieving inclusive growth not only in the Philippines, but also in ASEAN's nine other member-countries.
He also assured MSMEs that the government is ready to provide funding support to allow them cope with competition in the imminent common market for Southeast Asian economies.
Dominguez said Land Bank of the Philippines has so far provided outstanding loans to MSMEs totaling P71 billion from January to September last year, while Development Bank of the Philippines has extended a total of P11.6 billion in the first 10 months of 2017.