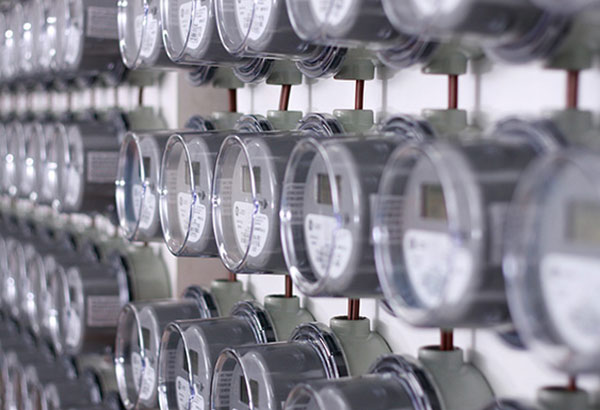 Net metering customers in Meralco continue to increase in 2017, with the trend exhibiting an exponential growth, Meralco's renewables program management program manager and specialist Anna Maria Reodica said in an email response to The STAR. Philstar.com/File
Over 1,000 Meralco customers drawn to net metering scheme
MANILA, Philippines — Manila Electric Co. (Meralco) has hit the 1,000th mark under the net metering program in its franchise area as more electricity customers continue to shift to renewable energy use, a company official said.
Net metering customers in Meralco continue to increase in 2017, with the trend exhibiting an exponential growth, Meralco's renewables program management program manager and specialist Anna Maria Reodica said in an email response to The STAR.
"Net metering customers as of end of October reached 1,029, with an increasing adoption from the commercial segment," she said.
In terms of geographic concentration, most net metering customers are located in Metro Manila, accounting for 64 percent of the total in Meralco's franchise, followed by Cavite and Rizal.
"Initially, we have implemented the net metering program in compliance with the regulatory mandate – the Renewable Energy Act (RA 9513) and the Net Metering Rules. But as we continue to experience accommodating more renewables into the network, the compliance evolved towards providing more customer value," Reodica said.
"With the phenomenon of solar PV (photovoltaic) installations – especially for customers' rooftop installations – we continue to find ways of enhancing customer processes and updating our technical interconnection standards to preserve network integrity," she said.
The company official, however, noted that Meralco does not target a number of net metering customers to connect.
"But we strive to step up to address the changing customer requirements to better serve them, given evolving market developments and technology innovations," Reodica said.
Meanwhile, Meralco also continues to lead in registered net metering installations in the country, accounting for close to 90 percent in terms of both count and kilowatt capacity installations.
"From the time that we started to implement net metering in July 2013, we have prepared our systems (from technical to commercial aspects) to accommodate net metering applications across our franchise area," Reodica said.
Meralco's franchise area to date already covers Metro Manila, Bulacan, Cavite and Rizal, as well as certain areas in Batangas, Laguna, Pampanga and Quezon.
The power distributor had 6.25 million customers as of end-September last year.
Under the net metering program, electricity end-users with renewable energy installations — such as solar, wind or biomass — not exceeding 100 kw can sell electricity they generate in excess of what they can consume directly to their distribution utility.