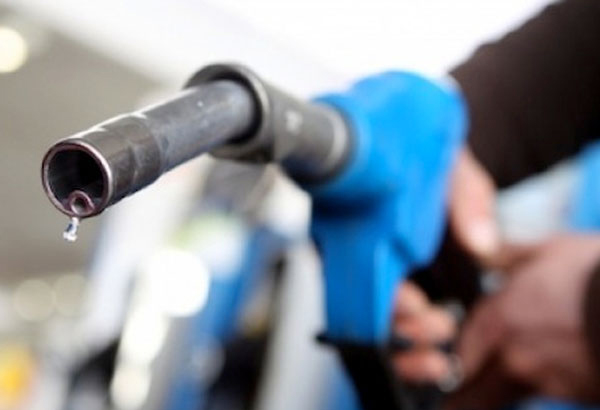 "The OIMB has issued an advisory to petroleum products stakeholders not to levy new excise trax rates on old stocks, considering that excise taxes are levied upon importation and not at the point of sale to the consumers," DOE Assistant Secretary Leonido Pulido III said. File
Fuel price hike not yet due to TRAIN
MANILA, Philippines — Oil firms should not charge consumers the higher fuel excise tax yet as the Department of Energy (DOE) issued a clarification after motorists drove in hordes to gas stations amid confusion over the implementation of the new tax law.
However, an increase in pump prices is expected today following an uptrend in the international market.
The DOE, through the Oil Industry Management Bureau (OIMB) and in coordination with the Department of Finance (DOF), said the new excise tax rates do not apply to the old stocks of petroleum products and therefore should not be charged by retailers to consumers.
"The OIMB has issued an advisory to petroleum products stakeholders not to levy new excise trax rates on old stocks, considering that excise taxes are levied upon importation and not at the point of sale to the consumers," DOE Assistant Secretary Leonido Pulido III said.
He said the public should be vigilant and report any violation to info@doe.gov.ph or to the Consumer Welfare and Promotion Office at 479-2900 loc. 329.
The implementation of excise tax and value added tax (VAT) for petroleum products under the Tax Reform for Acceleration and Inclusion (TRAIN) law took effect yesterday.
Under the signed TRAIN, gasoline will have a higher excise tax from P4.35 per liter to P7 per liter while new tax rates of P2.50 per liter will be imposed on diesel, P3 per liter on kerosene and P2.50 per liter on auto liquefied petroleum gas (LPG).
For VAT, the new rates under the TRAIN applicable to consumers also become effective on Jan. 1, 2018.
But last week's international oil trading may affect the domestic prices of gasoline, diesel and kerosene, the DOE said.
Adjustments on petroleum products are implemented every Tuesday of the week.
The agency estimates that gasoline prices may increase by around P0.15 per liter, diesel by around P0.60 per liter and kerosene by around P0.55 per liter.
However, these findings may still be affected by last Friday's trading activities.
During last week's trading, DOE Undersecretary Felix William Fuentebella said the OIMB's monitoring noted that oil prices have soared to two-and-a-half year highs as a result of an explosion on a crude pipeline in Libya, coupled with the voluntary supply cuts led by the Organization of the Petroleum Exporting Countries (OPEC).
With the explosion in Es Sider port pipeline, Libya saw a 90,000 barrel per day drop in crude oil production.
This has further put pressure on production after a North Sea pipeline went on outage in the previous week.
Higher oil prices were also supported by the strong demand for crude imports in China and increased US refining activity that drew more crude from inventories, which decreased six million barrels for the week ending Dec. 22, DOE monitoring showed.
The DOE stringently monitors oil trading in the international market and analyzes its effects on the domestic prices of petroleum products as mandated by the Oil Deregulation Law of 1998.