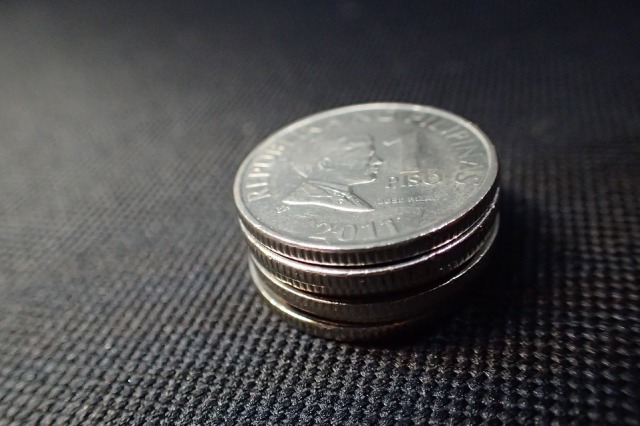 The peso opened strong at 49.94 before losing steam to hit an intraday low of 50.05 before recovering to an intraday high of 49.85. Volume of trade amounted to $625.3 million, higher than Wednesday's $523.1 million. File
Peso strengthens on strong dollar inflows
MANILA, Philippines — The peso gained six centavos yesterday to settle at 49.98 to $1, the strongest level in more than six months due to strong dollar inflows into the country.
Yesterday's close was the strongest level since the peso closed at 49.91 to $1 on June 19.
The peso opened strong at 49.94 before losing steam to hit an intraday low of 50.05 before recovering to an intraday high of 49.85. Volume of trade amounted to $625.3 million, higher than Wednesday's $523.1 million.
Bangko Sentral ng Pilipinas Governor Nestor Espenilla Jr. said the combination of strong remittance and equity inflows as well as the softness of the dollar boosted the peso.
Latest data from the central bank showed both personal and cash remittances rose in the first 10 months due to the sustained demand for skilled Filipinos abroad.
Personal remittances including cash and non-cash items such as goods carried across borders went up 5.2 percent to $25.72 billion from January to October compared to $24.43 billion in the same period last year.
Likewise, cash remittances coursed through banks rose 4.2 percent to $23.06 billion from $22.12 billion.
On the other hand, the inflow foreign direct investments was steady at $5.84 billion in the first nine months from a year-ago level of $5.85 billion.
In the domestic front, Espenilla said the country's economic fundamentals remain attractive, reinforced by the signing of Republic Act 10963 or the Tax Reform for Acceleration and Inclusion (TRAIN) law.
The economy enjoyed an uninterrupted growth for the past 75 quarters or over the past 18 years.
The economy grew 6.9 percent in the third quarter from the revised 6.7 percent in the second quarter while inflation averaged 3.2 percent in the first 11 months, or well within the two to four percent target set by the central bank.