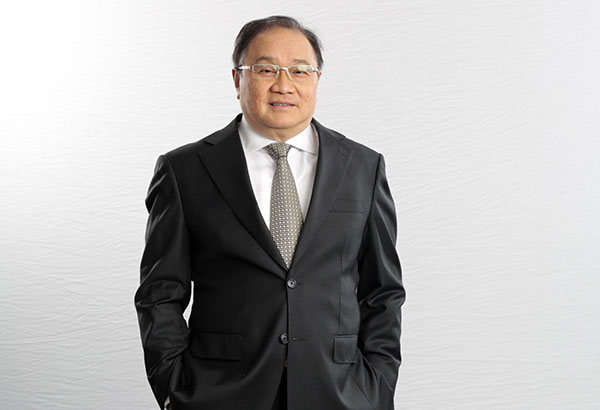 PLDT readies record P50 B capex for 2018
MANILA, Philippines — PLDT Inc. is set to spend more than P50 billion for capital expenditures next year, its highest allotment ever, as it prepares for the entry of a third telco player.
PLDT chairman, president and chief executive officer Manuel V. Pangilinan told reporters, the company is making adjustments in capex spending next year in preparation for the possible entry of a third telco player in the country.
"We will announce a historic high in capex next year. North of P50 billion," he said.
The capex would be used for network improvements, as well as deployment of facilities for wireless and fixed-line businesses.
"We want to make sure we will future-proof our network here," Pangilinan said.
Earlier this week, presidential spokesman Harry Roque said President Duterte has directed the Department of Information and Communications Technology and the National Telecommunications Commission to ensure that the third telco player would be in operation by the first quarter of next year.
In particular, the two agencies should approve all applications and licenses within seven days upon submission.
Presidential Communications Operations Office Secretary Martin Andanar had previously announced that China Telecom has been identified by the Chinese government to be the third telco player in the country.
In order to operate in the country, China Telecom would have to get a local partner as the Constitution limits foreign ownership of a telco firm to 40 percent.
Pangilinan said PLDT would not need to borrow to fund next year's capex.
"The normal level of P40-ish (billion), the EBITDA (earnings before interest, tax, depreciation and amortization) can handle that," he said.
For the rest of the amount, he said PLDT still has receivables from Metro Pacific Investments Corp. from the sale of its stake in Beacon Electric Asset Holdings Inc.
The company initially set its capex at P46 billion this year, but expects to complete projects amounting to only P38 billion this year.