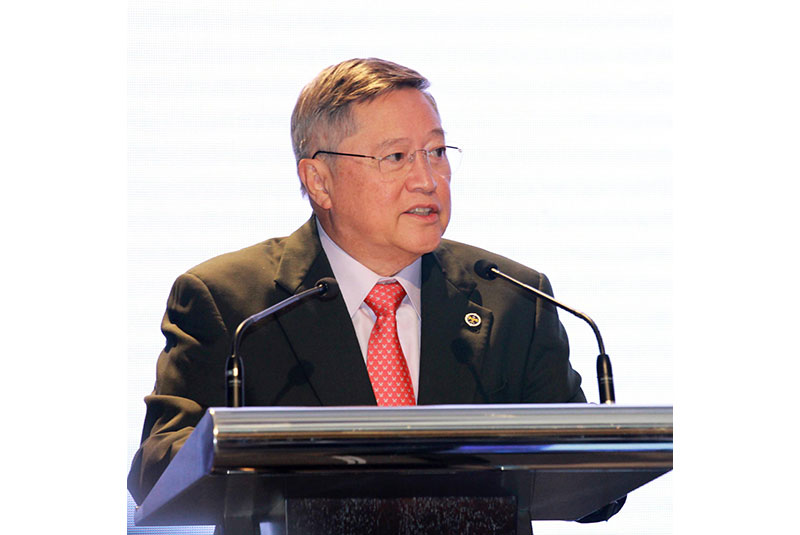 Finance Secretary Carlos Dominguez III said the hike in the excise tax of coal to P50 per metric ton from the current P10 per metric ton in 2018 will translate to P2 billion in total collections or about five centavos per kilogram next year. File
DOF sees P2-B revenue from imported coal tax
MANILA, Philippines — The approved adjustments in the excise tax of imported coal under the final tax reform bill is expected to generate P2 billion in total revenues in the first year of its implementation, according to the Department of Finance (DOF).
In an interview, Finance Secretary Carlos Dominguez III said the hike in the excise tax of coal to P50 per metric ton from the current P10 per metric ton in 2018 will translate to P2 billion in total collections or about five centavos per kilogram next year.
This is higher than the government's current excise tax collection on imported coal totaling P300 million or one centavo per kilogram, he added.
According to Dominguez, the hike in excise tax of imported coal is not expected to have a significant impact as the projected collection is only a small share of the total sales of power companies.
Finance Undersecretary Karl Kendrick Chua added the excise tax cost only corresponds to about one percent of the total cost of coal.
The final ratified version of the Tax Reform for Acceleration and Inclusion (TRAIN) Act seeks to increase the excise tax of coal from P10 per metric ton to P50 per metric ton in the first year of implementation, P100 in the second year, and P150 in the third and succeeding years.
Meanwhile, the Action for Economic Reforms (AER) called out Congress' decision to forego the lifting of the excise tax on locally produced coal.
"Without the repealing clause on the excise tax exemption of domestic coal, over 12 million metric tons of local coal production will remain untaxed despite the proposed increase in coal excise tax rates," Agustin Arcenas, professor on Environmental Economics from the UP School of Economics, said in a statement.
"You have to ask why and how this is happening, and it becomes rather obvious that there are sectors and perhaps personalities that stand to benefit from this, but certainly not the public," he added.