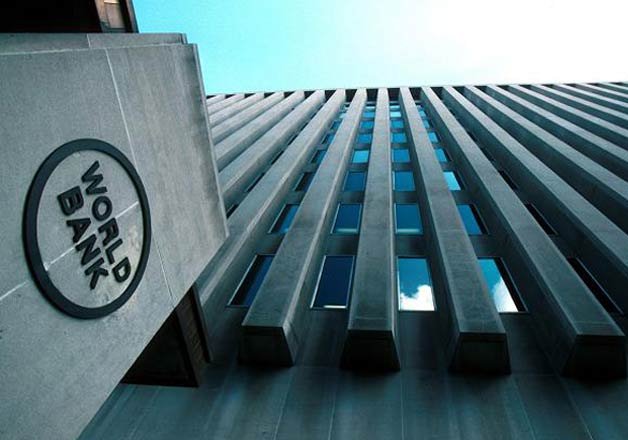 In a statement issued on Friday, the Washington-based multilateral lender said it upgraded its economic growth forecast for the Philippines from the previous estimate of 6.6 percent "to reflect recent economic trends." AP/File
World Bank hikes 2017 growth forecast for Philippines
(philstar.com) - December 15, 2017 - 8:05am
MANILA, Philippines — After the Philippine economy grew faster than expected in the third quarter, the World Bank has upwardly revised its 2017 growth projection for the country to 6.7 percent.
In a statement issued on Friday, the Washington-based multilateral lender said it upgraded its economic growth forecast for the Philippines from the previous estimate of 6.6 percent "to reflect recent economic trends."
Meanwhile, World Bank's growth outlook for next year remains at 6.7 percent.
"Continued global economic recovery gaining steam has led to higher than expected export growth for the Philippines and an encouraging upturn for the third quarter of 2017," said Birgit Hansl, World Bank Lead Economist for the Philippines.
"If investment growth accelerates faster along with increased spending in public infrastructure, economic expansion can be even higher in 2017 and 2018 and exceed the current projection of 6.7 percent," Hansl added.
Simultaneous recovery in major advanced economies and in developing economies gave global trade a boost, World Bank said.
For the Philippines, "it means stronger import demand from the country's main trading partners, such as the United States, Japan, and Europe," it added.
The country's gross domestic product — or the value of all finished goods and services produced in the country — registered a solid 6.9 percent growth rate in the third quarter of 2017.
The figure puts the economy on track to meet the government's 6.5-7.5 percent full-year target.
The Philippines' July to September GDP was higher than the upwardly revised 6.7 percent logged in the second quarter and above the 6.5-6.7 percent estimate by market analysts, although slower than the 7.1 percent recorded in the same period last year.
On Wednesday, Manila-based Asian Development Bank also raised its 2017 and 2018 economic growth forecasts for the Philippines on the back of strong household consumption, manageable inflation and infrastructure investment.
In a supplement to its Asian Development Outlook, the ADB said it expects the Philippines to clock a 6.7 percent GDP growth this year from 6.5 percent.
ADB also raised its 2018 GDP forecast for the country to 6.8 percent from 6.7 percent.
READ: NEDA sees 'steady and strong' economic performance in 2018