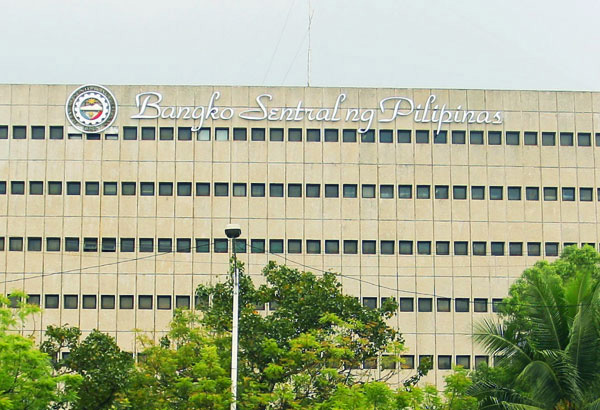 The Philippines has committed to raise infrastructure spending to six percent of GDP by 2020 from only four percent last year. File
BSP to keep rates steady until 2018
MANILA, Philippines — Think tank Capital Economics said the Bangko Sentral ng Pilipinas (BSP) may keep interest rates steady until next year.
Gareth Leather, senior Asia economist at Capital Economics, said the Philippines is the only country in the region that is likely to meet the World Bank's 5.5 percent of gross domestic product (GDP) spending target.
Leather said the Philippines, Thailand, and Pakistan are set to benefit from a big increase in infrastructure spending over the next few years.
The Philippines has committed to raise infrastructure spending to six percent of GDP by 2020 from only four percent last year.
He pointed out the impending comprehensive tax reform program is seen raising government revenue by around one percent of GDP.
The think tank said easy credit and a worsening trade balance have led to suggestions the BSP would soon need to raise interest rates to get a handle on an overheating economy.
"We think such fears are overdone, with inflation moderating we expect BSP to leave rates on hold both this year and next," Capital Economics said.
According to the think tank, "fast economic growth on its own does not mean the economy is overheating, besides the Philippine's current growth is actually lower than many Asian economies sustained at similar levels of development."
Credit growth, while fast, is concentrated in productive investment, which should actually improve the capacity of the economy over the medium term, it said.
Capital Economics said inflation in the Philippines moderated to 3.3 percent in November from a three-year high of 3.5 percent in October, bringing the average to 3.2 percent in the first 11 months.
"Accordingly, we are sceptical that the economy is overheating and the BSP need to take action. We expect no change to policy at next week's meeting and, whereas the consensus and financial markets are expecting rates to be raised at least twice next year, we think they will be left unchanged," it said.
Debt watchers Fitch Ratings and Moody's Investors Service, multilateral lender International Monetary Fund (IMF) and several investments banks have flagged overheating risks in the Philippines amid the robust economic expansion and strong credit growth.