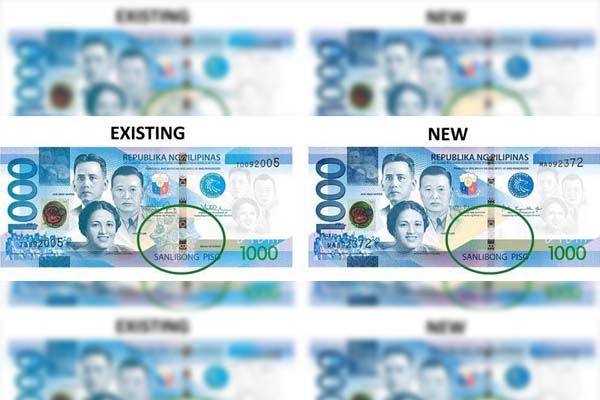 BSP said the enhancements aimed to highlight significant moments in the nation's history and the country's world heritage sites and natural wonders. Bangko Central ng Pilipinas/Released
LOOK: BSP releases banknotes with enhanced design
(Philstar.com) - December 5, 2017 - 10:59am
MANILA, Philippines — The Bangko Sentral ng Pilipinas on Tuesday released New Generation Currency banknotes with enhanced designs.
BSP said the enhancements aimed to highlight significant moments in the nation's history and the country's world heritage sites and natural wonders.
"The Philippine banknotes remain a constant reminder of the Philippine patriotism and bravery, and centuries of journey for the Filipino people's better future," the central bank said.
The P200 banknote now bears changes in the images in the obverse side, particularly those depicting the declaration of the Philippine independence and the opening of the Malolos Congress.
The text "Leyte Landing" in the P50 banknote was changed to "Leyte Landing October 1944."
The image of the Order of Lakandula Medal and the phrase "Medal of Honor" in the obverse side of the P1,000 banknote were deleted.
There are also changes in the format of the scientific names and increase in the font size of the year mark of the P20, P50, P100, P200, P500 and P1,000 banknotes.
Moreover, the NGC banknotes will now bear the signature of Nestor Espenilla Jr., the fourth governor of the BSP.
The central bank is also considering including Braille marks for the visually impaired and other improvements in the security features of the NGC banknotes.
Check out photos of the NGC banknotes with enhanced designs: