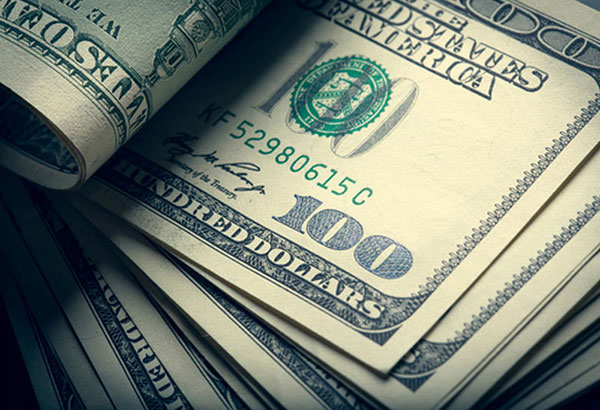 The latest figure was the highest since the country registered a record $2.24 billion in FDI in April last year after The Bank of Tokyo – Mitsubishi UFJ Ltd infused P37 billion in fresh equity in exchange for a 20 percent stake in Security Bank Corp. It was also $699 million higher compared to the $708 million recorded in August last year. File
Foreign investments hit 16-month high
Jump 70% to $1.2 B in August
MANILA, Philippines — The net inflow of foreign direct investments (FDI) soared 70 percent to $1.2 billion in August, the highest level in 16 months, the Bangko Sentral ng Pilipinas (BSP) reported yesterday.
The latest figure was the highest since the country registered a record $2.24 billion in FDI in April last year after The Bank of Tokyo – Mitsubishi UFJ Ltd infused P37 billion in fresh equity in exchange for a 20 percent stake in Security Bank Corp. It was also $699 million higher compared to the $708 million recorded in August last year.
"This reflected continued favorable investor sentiment on the Philippine economy on the back of the country's strong macroeconomic fundamentals. All FDI components posted net inflows during the period," the BSP said.
Despite the sharp rise in August, FDI for the first eight months declined 5.2 percent to $5.38 billion from $5.11 billion in the same period last year.
The central bank said equity placements rose by a dramatic 1,194 percent to $630 million in August from $49 million in the same month last year. Equity infusion came mainly from the US, Singapore, the Netherlands, Hong Kong, and Japan.
The BSP said fresh funds were channeled to manufacturing, real estate, wholesale and retail trade, transport and storage, as well as electricity, gas, steam, and air conditioning supply.
Withdrawals eased 54.5 percent to $19 million from $41 million.
Likewise, non-residents' investments in debt instruments or lending by parent firms abroad to their local affiliates retreated 15.7 percent to $533 million in August from $632 million in the same month last year. Reinvestment of earnings declined 12.8 percent to $59 million from $67 million.
Equity placements declined 25.6 percent to $1.27 billion from January to August compared to $1.71 billion in the same period last year while withdrawals went up 69 percent to $387 million from $229 million.
During the period, investments in debt instruments increased 8.4 percent to $3.68 billion from $3.39 billion while reinvestments of earnings rose 6.4 percent to $546 million from $513 million.
The BSP has raised its net FDI inflow target to $8 billion instead of $7 billion for this year after it reached a record high of $7.9 billion last year.
Finance Secretary Carlos Dominguez earlier debunked unfounded concerns over the supposed drastic drop in the flow of FDI into the Philippines as he cited to the recent "healthy" $2.3-billion capital infusion by two global firms in the country's manufacturing and energy sectors.