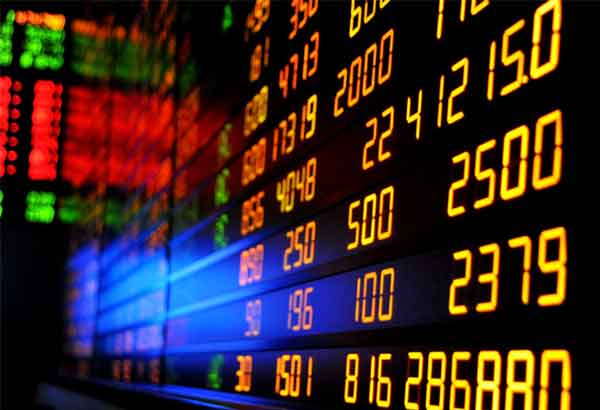 The Philippine Stock Exchange Index (PSEi) gained 49.80 points or 0.59 percent to end 8,497.74. Tuesday's stock rally saw an 8,586.73 intraday peak. File Photo
PSEi reaches new high as investors welcome Marawi liberation
(philstar.com) - October 17, 2017 - 10:44am
MANILA, Philippines — The stock market opened the trading week on a strong note after it reached a new high on Tuesday and set a new intraday record as investors welcome the liberation of Marawi City.
The Philippine Stock Exchange Index (PSEi) gained 49.80 points or 0.59 percent to end 8,497.74. Tuesday's stock rally saw an 8,586.73 intraday peak.
The all shares index gained 0.37 percent or 18.02 points to 4,956.13.
According to Aniceto Pangan of Diversified Securities Inc., the recent developments in the besieged Marawi City were among the factors that contributed to the new high of the benchmark index.
"Liberation of Marawi with the death of their leaders... providing stability to our country and positive sentiment among investors," Pangan said in a text message.
Military sharpshooters killed Abu Sayyaf leader Isnilon Hapilon and Omarkhayam Maute, one of two Middle East-educated heads of the Maute terror group, in a pre-dawn operation on Monday. On Tuesday, President Rodrigo Duterte declared that Marawi is now freed from terrorists.
Last week had seen PSEi close at record highs four times, taking a rest only on October 11, Wednesday.
"Philippine markets [reached] a new record once more, along with major US indexes setting the latest in a string of records, as investors looked ahead to key corporate earnings reports that could set the tone for trading and determine whether the lofty levels of the equity market are justified," Luis Limlingan of Regina Capital said in a separate text message.
Four sectoral indices lost on Friday led by mining and oil which decreased by 126.50 points or 0.93 percent to 13,547.72.
This was followed by industrial that retreated 84.43 points or 0.76 percent to 10,977.37; financials that gave up 2.63 points or 0.13 percent to 2,061.79; and property that declined by 0.41 points or 0.01 percent to 3,954.33.
Sectors that won consisted of holding firms which increased by 142.77 points or 1.65 percent to 8,777.40 and services that edged up by 5.78 points or 0.34 percent to 1,707.38.
Despite the PSEi's new high, stocks that declined outnumbered those that gained by 121 to 88, while those that were unchanged totaled 42.
Foreign buying outpaced selling, resulting in a net buying of P498.4 million worth of shares.