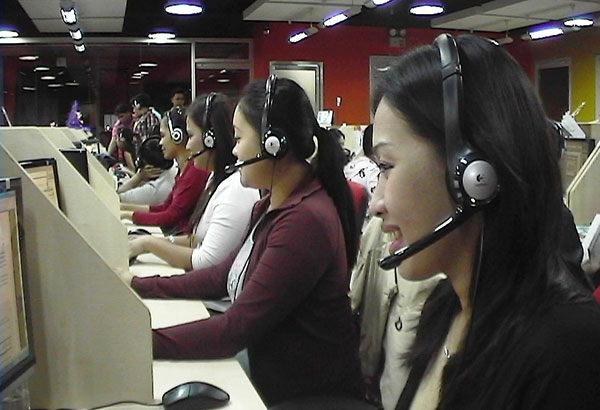 Sen. Sonny Angara said the panel did not touch the information technology-business process management (IT-BPM) industry's tax incentives in crafting its version of the Tax Reform for Acceleration and Inclusion (TRAIN) "to enable the country to continue attracting more BPO investments that would spur economic growth and create more jobs for Filipinos." File
BPO investment pledges picking up after Senate retains tax perks
Paolo Romero
(The Philippine Star) - October 16, 2017 - 4:00pm
MANILA, Philippines — Investment pledges in the country's business process outsourcing sector are picking up after the Senate retained the current tax incentives for the industry, Sen. Sonny Angara said.
Angara, chairman of the Senate Committee on Ways and Means, said the panel did not touch the information technology-business process management (IT-BPM) industry's tax incentives in crafting its version of the Tax Reform for Acceleration and Inclusion (TRAIN) "to enable the country to continue attracting more BPO investments that would spur economic growth and create more jobs for Filipinos."
"Our policy should always be geared towards making doing business in the Philippines easier and easing unemployment in the country," the senator said.
He said IT-BPM industry has been one of the biggest job generators of country in recent years and he vowed to find ways to reduce unemployment in the country.
The IT-Business Process Association of the Philippines (IBPAP) earlier information technology-business process management investment pledges in the country are now showing "signs of recovery" because of the Senate's move.
The IBPAP said new investment commitments slowed down because of various uncertainties. Some investors are delaying decisions to invest in the Philippines or deciding to invest elsewhere amidst earlier plans to alter the current tax regime for investors.
The group thanked the Senate for its continuing support of the IT-BPM industry "especially in view of the headwinds and challenges that the industry is currently dealing with," IBPAP president Rey Untal earlier said.
In 2016, the IT-BPM industry provided direct employment to some 1.15 million Filipinos, and generated $23 billion in revenue.
The Department of Labor and Employment recently reported employment opportunities in the industry remains at the leading spot in the top job vacancies available at the PhilJobNet.