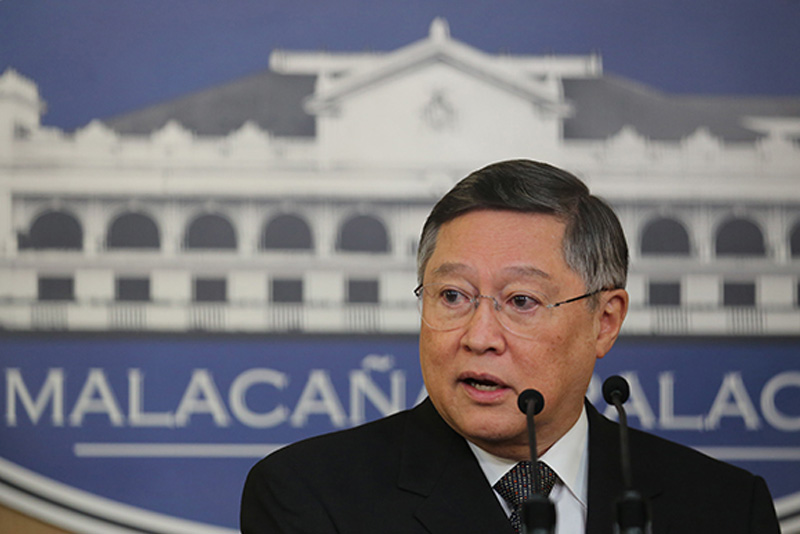 Finance Secretary Carlos Dominguez III said the administration acknowledges the Philippines' young population as one of its competitive edge against its Asian neighbors. PPD/King Rodriguez, File
Gov't investing more for human capital dev't
MANILA, Philippines — The Department of Finance (DOF) said the government is investing heavily on human capital development programs to train its young workforce and capitalize on the country's "demographic sweet spot."
Finance Secretary Carlos Dominguez III said the administration acknowledges the Philippines' young population as one of its competitive edge against its Asian neighbors.
"One of the least mentioned advantages of the Philippines is that we have a very young and talented work force. This is an asset in a region with aging workforces. Over the next few years, we expect to hit a demographic sweet spot," Dominguez said.
For this reason, the finance chief said the government is planning to multiply its investments to train Filipinos and to strengthen its workforce.
"We are investing heavily in training young Filipinos to be more competitive in the new global economy. We understand that this young workforce will be our economy's comparative advantage long into the future," he said.
At the same time, Do-minguez said he also considers this large number of young employable Filipinos as a challenge, as it would require the economy to expand quickly and to draw large volumes of investments to create jobs for them.
Dominguez urged potential investors to take advantage of the Philippines' fast growing economy, sustained by reforms implemented by the administration to ensure a business-conducive environment.
"I invite the investment community to take a hard look at the emerging opportunities in our fast-growing economy. Partner with us. Invest in the growth. Profit from the newfound dynamism. Be part of Asia's newest tiger economy," Dominguez said.
He said the government's massive investments in education, training and research, as well as health care and other social services, would be partly supported by the Tax Reform for Acceleration and Inclusion bill currently pending in Congress.
The bill aims to cut personal income tax rates while raising additional revenues through adjustments in the excise taxes on fuel and automobiles and broadening the value added tax base, among other measures.
Besides funding human capital development programs, Dominguez told investors the tax reform bill would also enable the government to address the country's infrastructure gap.
He said the Duterte administration is planning to spend $20 billion each year through the medium term to build infrastructure.