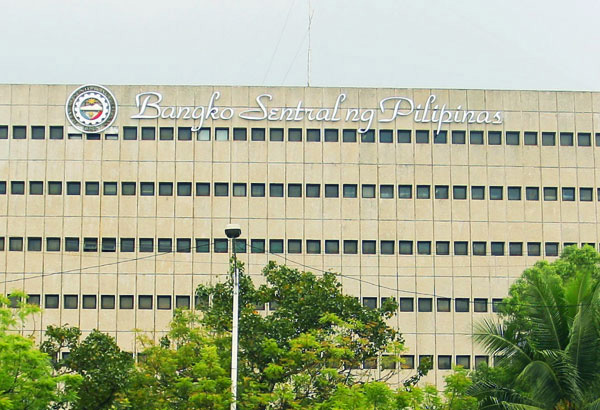 The BSP's Monetary Board has relaxed and streamlined the requirements on the issuance of bonds and commercial papers by banks and quasi-banks (QBs). File
BSP eases rules on banks' bond issues
MANILA, Philippines — The Bangko Sentral ng Pilipinas (BSP) has hit the ground running to speed up the development of the domestic debt market as part of additional game-changing financial sector reforms in the medium term.
The BSP's Monetary Board has relaxed and streamlined the requirements on the issuance of bonds and commercial papers by banks and quasi-banks (QBs).
"The new regulation aims to provide greater flexibility to banks and QBs in tapping the capital market as an alternative funding source. This is also consistent with the initiatives of the BSP, together with other financial regulators, to spur the development of the domestic bond market," it said.
The regulator said among the changes include the removal of the minimum bond features such as the requirement on eligible collaterals, which may constrain banks and QBs from issuing debt securities.
It pointed out banks and QBs are still required to comply with the securities law as well as its implementing rules and regulations.
QB are allowed to obtain funds from the public other than deposits, through the issuance, endorsement or acceptance of debt instruments for the borrower's own account for the purpose of relending or purchasing of receivables and other obligations.
Banks usually turn to the debt market to raise funds through the issuance of bonds or commercial papers to beef up their capital base or to cover short-term receivables and meet short-term financial obligations, such as funding for a new project.
The banking industry is controlled by tycoons led by BDO Unibank Inc. of retail and banking magnate Henry Sy, Metropolitan Bank and Trust Co. of taipan George Ty, Ayala-led Bank of the Philippine Islands, Security Bank of businessman Frederick Dy and The Bank of Tokyo – Mitsubishi UFj Ltd, Philippine National Bank of tobacco and airline magnate Lucio Tan, Sy-led China Banking Corp., Aboitiz-led Union Bank of the Philippines and Rizal Commercial Banking Corp. of the late tycoon Alfonso Yuchengco.
The BSP, together with the Department of Finance (DOF), Securities and Exchange Commission (SEC) and Bureau of the Treasury (BTr), presented last August the capital market roadmap to hasten the development of the domestic debt market.
The reform package aims to increase the volume of treasury bills, provide a transparent mechanism covering the issuance of government securities and establish a reliable yield curve.
The reforms also intend to develop a set of obligations, rights and incentives of market makers; introduce an efficient repo market; and strengthen regulatory oversight over the repo and fixed income market.
The agencies committed to undertake the reforms over an 18-month time frame upon formal launch with specific targets for regulatory and institutional milestones every six months.