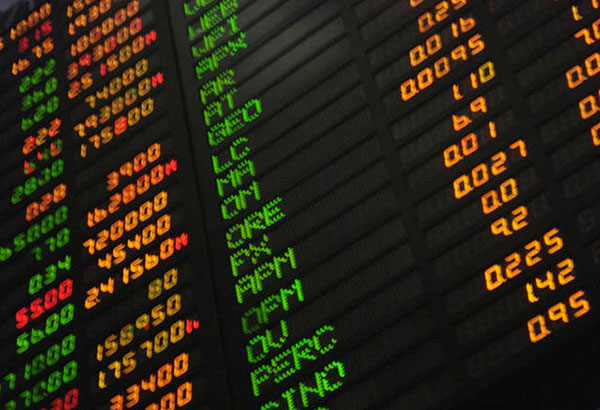 The Philippine Stock Exchange index closed at 8,312.93, gaining 56.65 points or 0.69% from Monday's finish. This broke PSEi's previous all-time high close of 8,294.14 on Sept. 18, 2017. Philstar.com/File
PSEi breaches the 8,300 ceiling
(philstar.com) - October 3, 2017 - 11:43am
MANILA, Philippines — The bellwether index on Tuesday finally cracked the 8,300 ceiling to close at an all-time high.
The Philippine Stock Exchange index closed at 8,312.93, gaining 56.65 points or 0.69% from Monday's finish. This broke PSEi's previous all-time high close of 8,294.14 on Sept. 18, 2017.
The all shares index gained 0.51% or 24.64 points to 4,892.00.
"Philippine stocks broke new ground once more and US stock benchmarks traded in record territory... as equities resumed a steady run-up that could set the tone for the final three months of 2017," said Luis Limlingan, business development head at Regina Capital Development Corp.
Reuters reported that world shares hit their latest in a run of record highs on Tuesday amid encouraging US data after Wall Street set its own record close again overnight.
"The moves for stocks occurred amid an upbeat tone on Wall Street despite a mass shooting event in Las Vegas that is being described as the worst in US history," Limlingan said.
All sectoral indices finished in the green except for mining and oil, which was 0.06% down or 8.60 points to 13,879.19.
Tuesday saw net foreign selling at P689.830 million. Foreign funds bought P3.109 billion of shares during the session and sold P3.799 billion.
Advancing stocks reached 105, widely outpacing decliners at 94. Shares unchanged were numbered at 55.