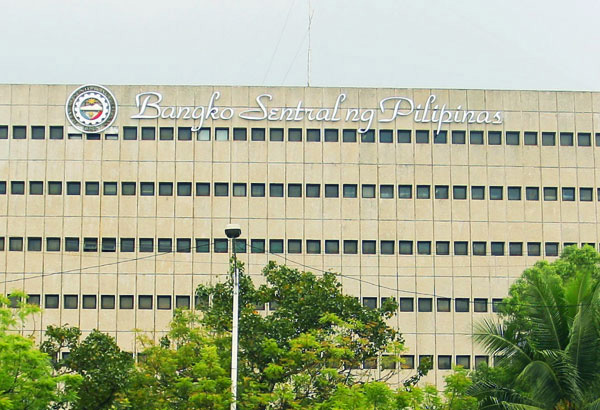 Euben Paracuelles, senior economist at Nomura, said low inflation over the past few months would not allow the BSP to keep the reserve requirement ratio (RRR) at its current level this year. File
BSP likely to keep bank reserve requirement at 20%, highest in region
MANILA, Philippines — Nomura Securities Ltd. said the Bangko Sentral ng Pilipinas (BSP) is likely to keep the level of deposits that banks maintain with the central bank at 20 percent, the highest in the region.
Euben Paracuelles, senior economist at Nomura, said low inflation over the past few months would not allow the BSP to keep the reserve requirement ratio (RRR) at its current level this year.
"On the RRR cuts, we had seen an increased probability of these within the year because of relatively low inflation in the last few months, but we no longer judge this to be the case, given the emphasis on tying these moves with longer-term financial sector reforms," Paracuelles said.
Reserve ratios are the percentage of bank deposits and deposit substitute liabilities that banks maintain or deposit with the central bank. The Philippines has the highest ratio in the region.
Adjusting policy settings such as the reserve requirement ratio of banks also reduces the intermediation costs while also controlling liquidity.
The BSP has reiterated it is not in a hurry and would pursue the gradual reduction of the RRR in line with the shift to the interest rate corridor (IRC) framework in June last year.
A percentage point cut in reserve requirement ratio could release between P60 billion and P70 billion to the financial system.
"This, in our view, should reduce market concerns on the currency at the margin," Paracuelles said.
He said the central bank would likely keep interest rates steady this year before jacking up benchmark rates by 50 basis points in the second semester of next year.
"Finally, on monetary policy, we maintain our view that BSP will stay on hold this year and hike its policy rates by a total of 50bp in H2 2018, given the reiteration of its inflation targeting mandate," he said.
The BSP has set an inflation target of two to four percent between 2017 and 2020. Based on its latest assumption, the central bank sees inflation averaging 3.2 percent from 2017 to 2019.