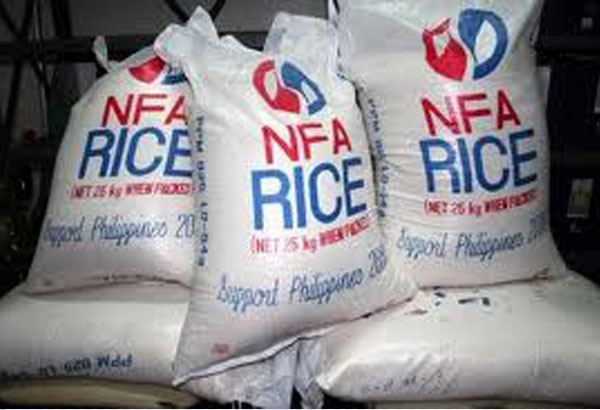 The Philippines suffered rice supply disruptions anew as only 68 percent of the expected 250,000 metric tons of rice imports have arrived. File
NFA rice imports hit by delays
MANILA, Philippines — The Philippines suffered rice supply disruptions anew as only 68 percent of the expected 250,000 metric tons of rice imports have arrived.
As of Sept. 29, only 169,892 MT of rice have arrived in the country.
Rice should have been delivered on a staggered basis from August to September, with a total of 120,000 MT expected in August and 130,000 MT last month.
"We cannot really say when the remaining and the rest of the total will arrive because it is the responsibility of the suppliers," NFA spokesperson Rebecca Olarte told The STAR.
Meanwhile, in transit are 12,000 MT of rice while at laycan are 53,600 MT of rice.
Current NFA inventory can only last five days compared to its mandated buffer stock of 15 days at any given time.
Despite the delay and NFA's dwindling buffer stock, the grain agency assured there is still enough rice stocks at the national level good for 65 days.
"Main harvest will already start this month so fresh stocks will further augment the current volume," Olarte said.
Four out of the six Southeast Asian suppliers sought an extension of the delivery last August.
To recall, Vietnamese company Hiep Loi Food Joint Stock Co. requested for 10 days due to "delay in signing of contract due to late release of certification" while Singaporean company Olam International Ltd. asked for 15 days due to "delay in arranging formalities related to contracting services."
Thai Capital Cereals Co. Ltd. and Gia International Corp., meanwhile, sought for 10 days extension due to "time loss on official procedure."
The rice imports (25 percent broken, well-milled, long grain white rice) were divided into six lots of 25,000 MT each and two lots of 50,000 MT each.
Reference price for the importation was set at $451.08 per MT based on the foreign exchange rate of P50 to $1.
The total amount of bids reached P$104.86 million or P5.2 billion, translating to savings of around $8 million or P400 million.
NFA collected close to P12 million in fines from over 1,700 unlicensed retailers from January to August this year amid intensified monitoring. The amount is nine percent higher than the P11 million collected in the same period last year.
"Nationwide, the violations recorded by our enforcers were mostly cases of unlicensed grains retailers or non-renewal of license, improper display of price tags, use of un-calibrated weighing scale, and re-bagging of NFA rice," NFA administrator Jason Aquino said.
Majority of the cases was recorded in Ilocos Region, Cagayan Valley, Zamboanga Peninsula, ARMM and Caraga.
Grains retailers who violated the NFA regulations were fined with the corresponding amount under the law.
NFA-accredited rice retailers are covered by the agency's "One Strike Policy," which means retailers proven to be in violation of the law will be stripped of their accreditation even on their first offense.
"NFA must continue to perform its function of supply and price stabilization of our basic food by ensuring that NFA rice is always available in the market to give the low-income consumers the option for affordable but good quality rice," Aquino said.
Last year, 2,404 grains businessmen were found to have committed 3,155 violations, yielding P20 million in total collection of fines.
Given NFA's dwindling stocks, Aquino has instructed regional offices to be more stringent in the monitoring of any illegal activities in the market.